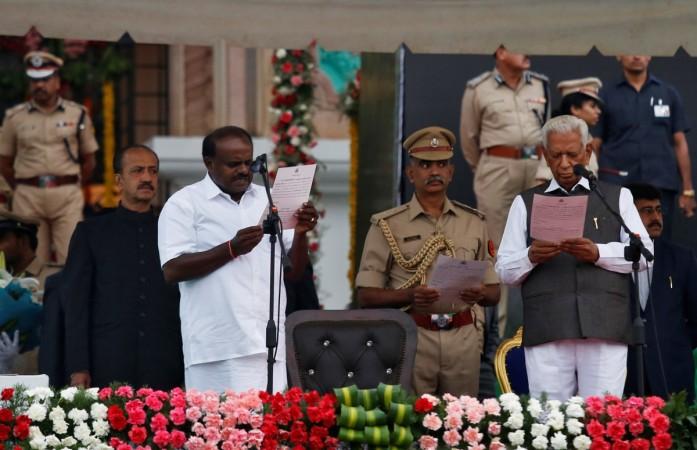 After months of speculation, Karnataka Chief Minister HD Kumaraswamy has said that he would present a full budget for the state in July. His clarification came just two days after former CM Siddaramaiah had said that there was no need for the new government to present a budget since his government had presented one for the fiscal year of 2018-19 in February ahead of the May elections.
Kumaraswamy told reporters that Congress President Rahul Gandhi had agreed to his proposal for a full-fledged budget with proposals of both the partners. The coordination committee of the alliance partners has decided to draft a common minimum programme with promises they made to the people prior to the election
"When I discussed the issue with Gandhi at his house in New Delhi, he asked me to go ahead with a full budget and not to worry about what others may say on his decision in the interests of the state and its people," Kumaraswamy said.
Downplaying Siddaramaiah's statement, Kumaraswamy said a new government had every right to present its own budget based on its poll manifesto and in the interests of the people across the state.
"Though our party (JD-S) did not get a majority to implement our poll manifesto, especially farm loans, we are committed to fulfil as many needs of the people, especially farmers, the poor, downtrodden and women," he said.
As the Congress had agreed to support the JD-S in forming the third coalition government in the southern state, ostensibly to keep the BJP out of power, the Chief Minister said he was not only committed to continuing many of the social welfare schemes of the previous government but also flag new programmes that were common to both the parties.
Meanwhile, a Janata Dal-Secular leader told IANS that "every newly elected government is entitled to present its own budget at the state and central level in a democratic set-up like ours to reflect the aspirations and expectations of the people across the state or country".
The Chief Minister also got Gandhi's approval to waive loans of farmers with interest that was borrowed from the state cooperative banks, rural, regional and state-run banks.
"The Chief Minister plans to announce the waiver as part of the budget proposals in the monsoon session of the assembly next month," added the JD-S leader.
[With inputs from IANS]