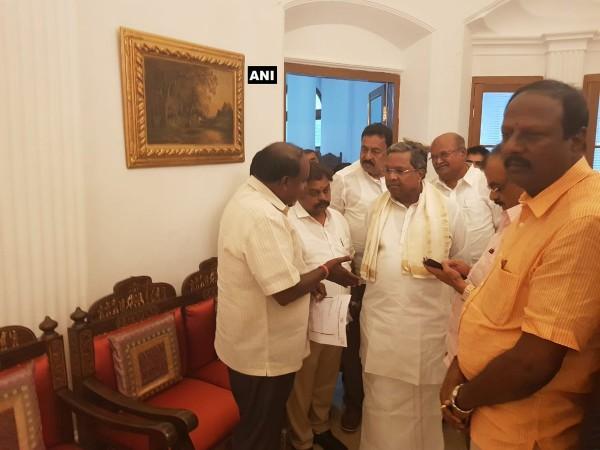 In a dramatic turn of events, Karnataka saw the newly elected chief minister Yeddyurappa resign even before the trust motion while Congress extended unconditional support to JDS (Janata Dal-Secular). But Sonia Gandhi's invitation to HD Kumaraswamy to Delhi has raised doubts if Congress' support is truly unconditional.
Talking to International Business Times India, Agni Shridhar, a well-known writer, critic, filmmaker and founder of Karunada Sene said, "Congress extended unconditional support, but Deve Gowda and Kumaraswamy didn't accept it. They said that as per unconditional support, JDS will rule the state for five years and it will be a stable government. There can be a stable government, only if Congress joins it."
Agni Shridhar added, "Not many know that Congress is not insisting on getting certain cabinet births. It was Deve Gowda, who insisted that they should be a part of govt and put forward their condition. Modalities of ministry sharing should be worked out and they have to be maintained. For that, there will be several rounds of discussion between both parties. They thought about giving a stable government."
Karnataka assembly election 2018 was crucial for both the national parties, BJP and Congress. For BJP, winning the southern state was a matter of prestige while Congress sole aim was to stop them from forming the government. The election saw fierce fights among the tallest leaders from the parties.
Meanwhile, JDS, as the exit polls suggested, turned out to be the kingmaker.
Many exit polls predicted that Karnataka would have a hung assembly and they were right. BJP emerged as the single largest party but fell short of eight 8 seats to form the government. Congress central leaders sensing the defeat even before the counting finished, extended unconditional support to JDS as an image saving act, with the sole aim to keep BJP out of power. They met JDS supreme Deve Gowda to convey the same. By the end of the day, leaders like Ghulam Nabi Azad, G Parameshwara and Siddaramaiah addressed the media and said that they have extended 'unconditional' support to JDS to form the government.
But emerging reports suggest Congress is apparently demanding some key ministries for some of its MLAs, especially for Lingayats and north Karnataka leaders. It is also reported that JDS leader HD Kumaraswamy is meeting Sonia Gandhi to discuss seat sharing and other modalities.
Now, the question is if Congress is bargaining for the cabinet births, how is it an unconditional support? Will Deve Gowda and Kumaraswamy accept their demands for portfolios?