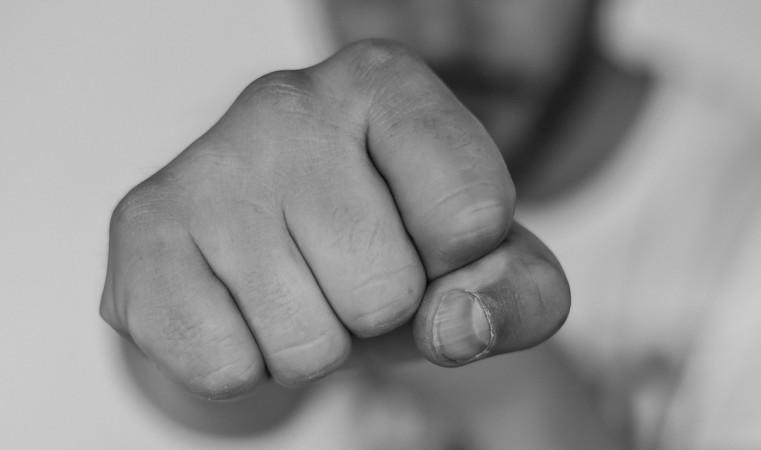 The ruling Congress in Karnataka on Sunday, February 18, expelled Youth Congress leader Mohammed Haris Nalapad for six years after an FIR was filed against him and 10 of his aides for allegedly attacking an individual in Bengaluru on Saturday.
The verified Twitter account of the Karnataka Congress said: "Mohamed Nalapad Harris, general secretary of Youth Congress of Bangalore District, has been expelled from party membership for 6 years: @DrParameshwara, Chairman. KPCC" [Rough translation]
"ಮಹಮ್ಮದ್ ನಲಪಾಡ್ ಹ್ಯಾರಿಸ್, ಬೆಂಗಳೂರು ಜಿಲ್ಲಾ ಯುವ ಕಾಂಗ್ರೆಸ್ ಪ್ರಧಾನ ಕಾರ್ಯದರ್ಶಿ ಇವರನ್ನು 6 ವರ್ಷಗಳ ಕಾಲ ಪಕ್ಷದ ಸದಸ್ಯತ್ವದಿಂದ ಉಚ್ಚಾಟಣೆ ಮಾಡಲಾಗಿದೆ": @DrParameshwara, ಅಧ್ಯಕ್ಷರು
ಕೆಪಿಸಿಸಿ

— Karnataka Congress (@INCKarnataka) February 18, 2018
The assault reportedly began in a restaurant and continued at the hospital where the injured man was taken for treatment. Nalapad is the son of Congress MLA NA Haris.
24-year-old Vidvat, assaulted allegedly by #Bengaluru district youth congress general secretary Mohd Harris Nalapad, son of CongressMLA NAHarris, reportedly for not obeying nor apologising when asked to fold his outstrethed fractured leg at an upmarket restaurant #Bengaluru @ndtv pic.twitter.com/Gf8PM60okf

— Uma Sudhir (@umasudhir) February 18, 2018
The victim was at one of the posh restaurants in UB City when Nalapad entered with his aides at around 11:30 pm, PTI reported. The group asked the victim, who has been identified as Vidwath, to "sit properly". The victim had a plaster on one of his legs.
Things soon led to a heated argument, which resulted in the assault. Nalapad and 10 of his aides reportedly thrashed Vidwath, leaving him injured at the restaurant.
He was immediately rushed to the city's Mallya Hospital for treatment. Adding to the victim's horror, Nalapad followed Vidwath there and continued thrashed him further, leaving him severely injured. The group reportedly even tried to assault the victim's brother.
Karnataka: FIR registered against Bengaluru District Youth Congress General Secretary Mohammed Haris Nalapad & ten others for allegedly beating up a person in a restaurant in Bengaluru's UB City & threatening him at a hospital where he later went for treatment.

— ANI (@ANI) February 18, 2018
Later in the night, NA Haris paid a visit to the hospital after which the opposition BJP and the JD-S alleged that the Congress MLA was "trying to hush up the case". They even demanded "immediate dismissal" of Harris from Congress.
Offenders should be punished to the full extent of law regardless of who they are. No less, no more.@CPBlr will take action as per law and bring the guilty to book. https://t.co/H0Km8zauVz

— Siddaramaiah (@siddaramaiah) February 18, 2018
In response to a tweet by historian Ramachandra Guha, the state chief minister Siddaramaiah tweeted: "Offenders should be punished to the full extent of law regardless of who they are."
This latest controversy involving Congress in Karnataka ahead of the state Assembly elections, which are scheduled for April-May 2018, and is likely to create tension for the ruling party in Karnataka.
Rigorous campaigning has already begun for election to the 224-member Karnataka Assembly, with the ruling Congress and the BJP exchanging barbs.
BJP state president BS Yeddyurappa has been declared the chief ministerial candidate by the saffron party in the upcoming elections.