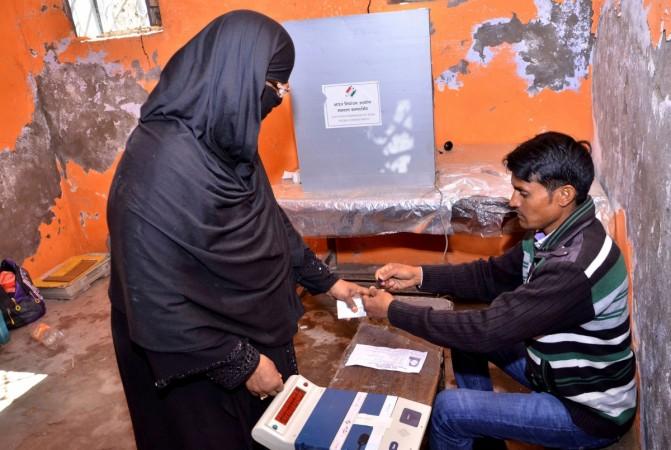 As the polling comes to an end in Karnataka on Saturday, May 12, the entire state as well as the nation waits with bated breath to know which political party and candidate will emerge victorious. Whether it will be Congress' Siddaramaiah who will create history by coming to power again or BJP that will end the grand old party's dominance in the state, only time will tell. Or rather come May 15 – the fate of Karnataka for the next few years will be finally decided.
According to the Election Commission, voter turnout of 64.5 percent was recorded till 5 pm, followed by 70 percent up till 6 pm. The number could go higher.
The voter turnout was, however, affected in certain parts of Karnataka as several areas witnessed heavy rains. Other places also witnessed soaring temperatures above 40 degrees, which may have prompted several residents to stay indoors. The 2013 state assembly elections had witnessed a total voter turnout of 71.45 percent.
"Except few polling stations, where people are still standing in the line and voting, polling has been completed in almost all polling stations," Election Commission was quoted as saying by ANI.
As residents from all over the state thronged to cast their vote for their preferred party and candidate, the high-stakes election battle between Congress, Bharatiya Janata Party and Janata Dal (Secular) has come to an end. The voting for 222 constituencies began at 7 am and was closed at 6 pm.
However, the polling at the RR Nagar constituency was deferred due to an alleged voter bribery issue. The constituency of Jayanagar was also postponed due to the death of BJP candidate and sitting MLA BN Vijaykumar.
About 2,600 candidates contested polls in the state assembly this year. The key candidates to watch out for are Siddaramaiah and BS Yeddyurappa among others.
The BJP leaders believe that if Congress is unable to come back to power, then it is truly a "Congress-mukt Bharat". However, the Congress leaders do not agree with that notion as state chief minister Siddaramaiah and Congress president Rahul Gandhi believe that the resurgence of the party will begin from Karnataka.
The 2018 elections witnessed locals posting their pictures and selfies from the polling booth. From cricketing legend Anil Kumble to spiritual guru Sri Sri Ravi Shankar and even Kannada superstar Shiva Rajkumar, many famous personalities were spotted at the polling booth.
,