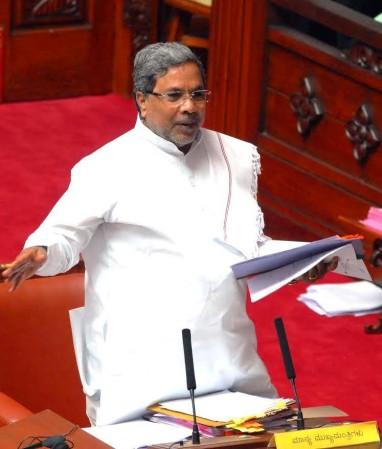 The Karnataka government has finally decided to ban astrology shows on Kannada TV channels in a bid to tackle "superstition being propagated by astrologers," said reports.
While addressing an event to felicitate a senior Dalit leader in Bengaluru, Chief Minister Siddaramaiah said that people are blinded by suprestitions and added that the situation at his home is no different.
"Every TV channel wants to air astrology-based shows in Karnataka. In my home too, the scenario is no different. It is time we banned such shows," India Today quoted the CM as saying on Monday.
Though the Congress government had proposed a ban on such shows earlier, it was not implemented due to pressure from different corners.
The Siddaramaiah government is also likely to face flak from leading TV channels, which enjoy high Television Rating Points from astrology shows.