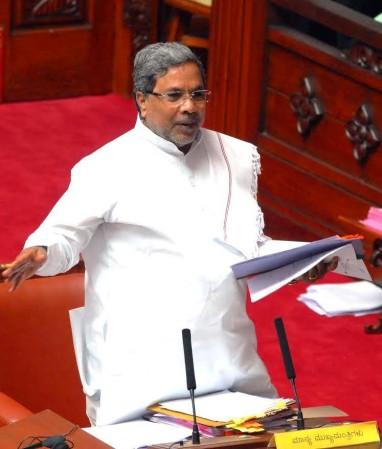 A Bharatiya Janata Party leader on Monday threatened to behead Karnataka Chief Minister Siddaramaiah over his last week's beef remark, said reports.
During a protest over the CM's beef remark on Monday, the BJP's Shimoga secretary SN Chanabasappa said he will "play football" with Siddaramaiah's severed head.
"If Siddaramaiah has guts, let him come to Shimoga and eat beef. If he thinks we will spare him, he's wrong. Let him kill a cow and show, we will separate his head from his body and play football with it," The Hindustan Times quoted Chanabasappa as saying.
On Thursday, Chief Minister Siddaramaiah said it was his right to eat beef and no one can stop him.
The police have arrested the BJP leader on Tuesday evening under section 153, 353 and 506 following a complaint by Shimoga Congress president Prasanna Kumar.
Meanwhile, the Karnataka CM told the reporters that the government will take action against those who spread intolerance.
"It is a provocative statement... The BJP is known for such things that's why we are opposing them. These people are known for intolerance. The government will take action against those who make provocative statements and spread intolerance. Nobody can threaten me," the CM said while addressing the media.