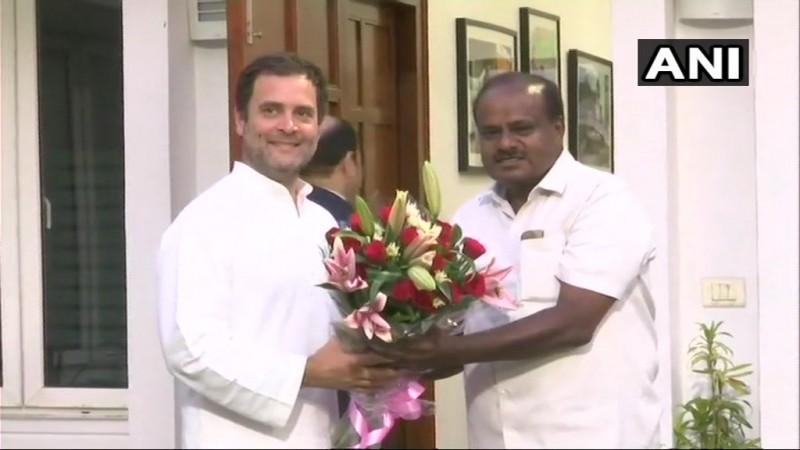 Karnataka Chief Minister-designate HD Kumaraswamy met Congress leader Rahul Gandhi during his visit to Delhi on May 21, Monday evening. The Janata Dal (Secular) leader has already met the former Uttar Pradesh chief minister and Bahujan Samaj Party (BSP) chief Mayawati on his visit to the national capital.
Kumaraswamy visited temples at Holenarasipura in Haasan district on Monday before he flew to Delhi. He is expected to discuss the cabinet berths with the Congress leaders ahead of his swearing-in ceremony which is scheduled for Wednesday, May 23, ANI reported.
After his interaction with Mayawati, Kumaraswamy will head to 12 Tughlaq Lane to meet Rahul and Sonia, later in the evening. According to an ANI report, Congress leaders Ghulam Nabi Azad and Ashok Gehlot have already briefed Rahul on the recent political developments that took place in Karnataka. He added further strategy will also be decided during the meeting between the two leaders.
The alliance between Congress and JD (S) mustered the numbers (116) required to form the government as it crossed the magic number in the 224-member assembly constituency. Although both Congress and JD(S) staked claimed to form the government in Karnataka, the former is expected to get the lion's share of ministries in the cabinet, NDTV reported.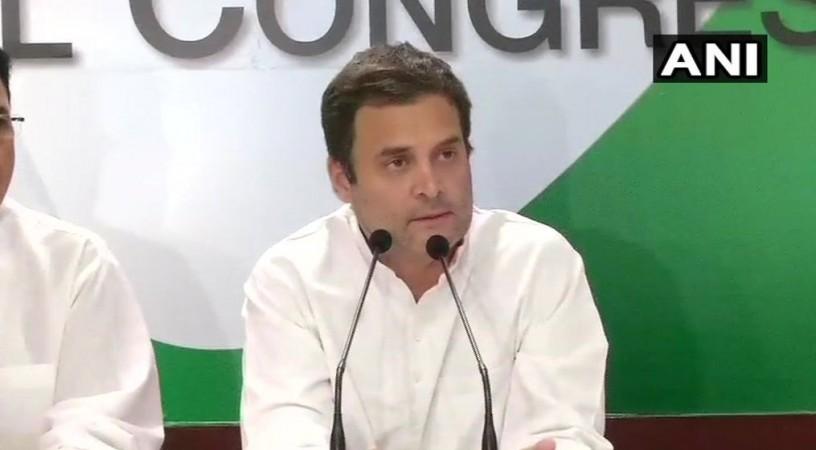 As Kumaraswamy picked up his invite from Karnataka governor Vajubhai Vala on Saturday, the preparations for his oath-taking ceremony have been in full swing since then. Several political leaders have already been the sent the invitation.
Among those invited includes Congress leaders Rahul and Sonia, West Bengal chief minister Mamata Banerjee, Delhi CM Arvind Kejriwal and several other regional leaders are expected to attend the oath-taking ceremony.
"Mamata Banerjee, Chandrababu Naidu, and K Chandrasekhar Rao congratulated me. Mayawati ji has also blessed me. I have invited all regional leaders for the oath ceremony. I've also invited Sonia Gandhi ji and Rahul Gandhi ji personally," Kumaraswamy was quoted as saying by NDTV soon after he met the state governor.
Ashok Gehlot,KC Venugopal &I briefed Congress Pres Rahul Gandhi on recent political developments in #Karnataka. When HD Kumaraswamy meets Rahul Gandhi they will decide on further strategy: GN Azad, Congress,earlier today.HD Kumaraswamy is expected to meet Rahul Gandhi later today pic.twitter.com/PxffPjd3E5

— ANI (@ANI) May 21, 2018