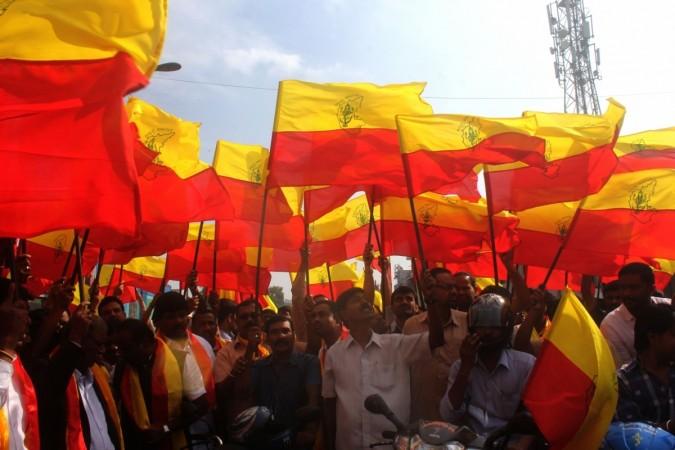 Karnataka celebrates the 63rd anniversary of the Kannada Rajyotsav today to mark the day of the state's formation on November 1, 1956.
The state was called Mysore till 1 November 1973 when it was officially renamed as Karnataka.
Kannada Rajyotsava is seen as one of the grandest celebrations in the state where red and yellow state flags are put up everywhere, especially in government and political parties' offices. It is also considered a government holiday.
The main celebrations take place at Bengaluru's Krantiveera stadium where the Chief Minister Kumaraswamy hoists the state flag and makes a speech. The governor of the state will also address the gathering.
There is also a distribution of the Rajyotsava awards, which is considered the second highest civilian award in the state. According to a Times of India report, many Kannada activists, journalists, and editors will be felicitated. Some of them are Ramachandra Dhavali, Shivappa Koravar, and Kasturi Bhavi.
Another tradition associated with the day is of the tableaux of the Goddess Bhuvaneshwari carried in a decorated truck.
The Vice-President of India, Venkaiah Naidu wished Karnataka on the occasion of Kannada Rajyotsava and prayed for the peace and prosperity of the people.
Interestingly, other states in the country also share their formation day with Karnataka. They are Kerala, which celebrates Kerala Piravi, Madhya Pradesh and Chhattisgarh.
A few groups in the northern part of the state have demanded a separate state for what they call Hyderabad-Karnataka.
"We will hoist a new Karnataka flag on Kannada Rajyotsava. We are demanding a separate state for the North Karnataka region comprising of six districts as there has been no development in this part of the state," Vinod Kumar, member of Kalyana Karnataka was quoted ANI.