The Central Bureau of Investigation (CBI) on Monday, October 5 conducted raids at Karnataka Congress chief DK Shivakumar's house in Bengaluru in connection with a corruption case. His brother DK Suresh's house is also being searched.
The CBI raided 15 locations related to Karnataka state Congress president DK Shivakumar and Congress leader DK Suresh, a report in Hindustan Times said.
Ar around 6 am on Monday, Oct 5, the CBI raided their residence located in Doddallahalli in Kanankapura constituency. The constituency is represented by Shivakumar in the state assembly. His brother DK Suresh is the MP from Bengaluru Rural.
Another attempt to derail our preparation for bypolls: Siddaramaiah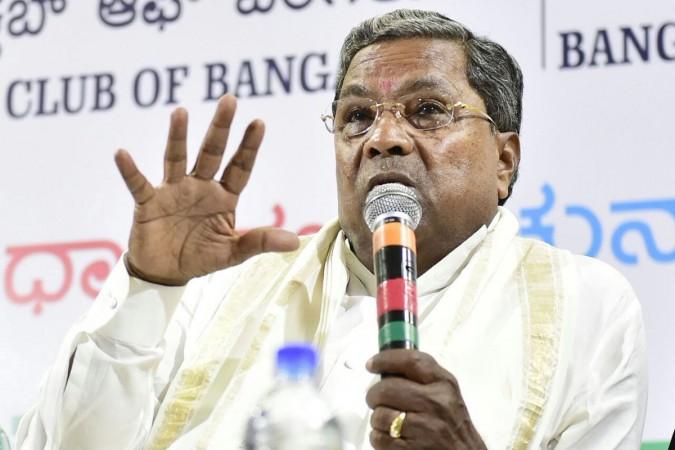 The CBI raids were condemned by senior Congress leader Siddaramaiah. He took to Twitter and stated, "@BJP4India has always tried to indulge in vindictive politics & mislead public attention. The latest CBI raid on @KPCCPresident @DKShivakumar 's house is another attempt to derail our preparation for bypolls. I strongly condemn this."
Other Congress leaders like Randeep Singh Surjewala said in a tweet, "The insidious game of intimidation and machinations of Modi-Yeddyurappa duo being executed by a puppet CBI by raiding DK Shivakumar won't deter us. CBI should be unearthing the layers of corruption in Yeddiyurappa Government."
The Congress General Secretary said in another tweet, "Let Modi and Yeddiyurappa Government and BJP's frontal organizations i.e CBI-ED-Income Tax know that Congress workers and leaders will not be cowed down nor bow down before such devious attempts. Our resolve to fight for people and expose BJP's maladministration only becomes stronger."