Karnataka Chief Minister B.S. Yediyurappa, who also holds a finance portfolio, presented on Monday, a market-friendly budget with no increase in the state tax on petrol and diesel for the Fiscal Year 2021-22.
Another major feature of the Budget was the reduction in stamp duty on apartments valued at Rs.35 to Rs.45 lakhs from 5% to 3%, which should cheer the construction industry in Bengaluru.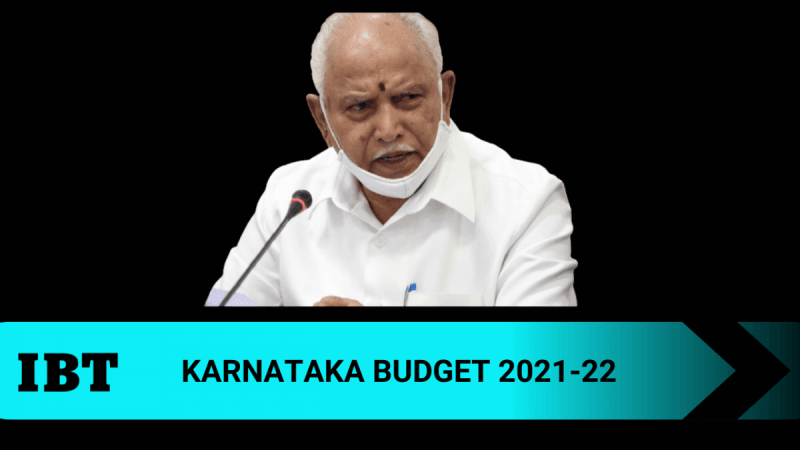 Yediyurappa said the revenue collection target for the excise department for FY22 was Rs 24,580 crore, which is higher than the FY21 revenue collection target of Rs 22,700 crore, owing to recent covid-related hike in taxation.
Karnataka's Gross State Domestic Product (GSDP) contracted by 2.6 per cent in FY21 and the state is expected to receive Rs 24,273 crore as its share of central taxes, he said.
Main Features of the Budget presented on International Women's Day
This is the BJP government's second full-fledged Budget, presented amid financial constraints faced by the State owing to COVID-19.
The state government will set up one gau-shala in each district for the protection of cows and the prevention of cow slaughter.
Presented on International Women's Day, Yedyurappa promised to implement concessional bus passes for women in the budget.
The budget also sought to upgrade all anganwadis in cities into creches in a phased manner to help working women.
The budget has laid out plans to provide a loan of up to Rs. 2 crore for women entrepreneurs running hospitals or wellness centres.
For rural women, the budget promised financial help to self help groups.
Mapping and land management
Rs 2 crore allotted for the development of facilities in the Government Flying Training School at Jakkuru.
New mapping drive of forests in the state with 50-centimeter satellite resolution, first of its kind in the country.
New property registration pilot project using blockchain will taken up at Rs. 1 crore, with the help of IIT, Kanpur to overcome cheating during the registration and document tampering. Unified land management system to be developed.
Rs. 25 crore to be released this year for the construction of police stations and Rs 200 crore to be allocated over the next five years for 100 police stations.
Rs. 40 crore for eight prisons to increase capacity and Rs 15 cr earmarked for video conferencing facility to produce prisoners before Courts online.
Bengaluru Infrastructure
Rs 7,795 cr allocated for comprehensive development of Bengaluru city
Rs 850 crore allocated for the sub-urban rail project.
Doubling of Yeshwathpur-Channasandra and Byappanahalli-Hosuru lines to be completed by 2023
Koramangala Valley Rajakaluve Development and Maintenance project at Rs 169 crore
Bengaluru Signature Business Park to come up next to Kempegowda International Airport Limited (KIAL)
Rs. 450 cr for upgradation works of 248 MLD capacity sewage treatment plant at KC Valley.
A multi-specialty hospital in North Bengaluru to be developed to provide services to poor and migrant workers.
Rs 20 crore for a sub-centre of Jayadeva Institute of Cardiology at KC General Hospital
Tourism
Rs 50 crore for an integrated theme park at the downstream of Kabini reservoir in Mysuru under PPP model
Tourism Department to implement projects worth Rs 500 crore
To focus on identifying Weekend Tourism Circuits around Bengaluru
Rs. 10 crore for construction of a Yathri Nivas for Karnataka devotees at Ram Temple in Ayodhya.
Rs. 1 cr for staging the theatrical performance of writer SL Bhyrappa's 'Parva' through Rangayanas in the state.
Congress stages walkout
Ahead of the budget presentation, the opposition Congress Party members including Leader of opposition in Assembly Siddaramaiah were seen wearing a black band protesting against the State government and soon they staged a walkout claiming the Government had no "moral right" to present the budget.
(Developing story, to be updated)