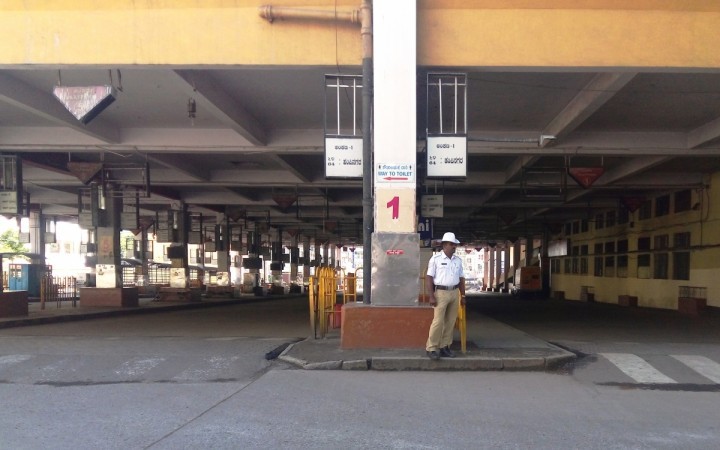 Another bandh or shutdown — this time in protest against the Supreme Court's order to release water from the Cauvery river to Tamil Nadu — is threatening to bring Karnataka in general and Bangalore in particular to a halt. And this time, it is expected to be enforced even more strongly, with not only all modes of transport staying off the roads and shops staying shut, but also protests in more parts of the city.
Here are 10 ways you can prepare for the day, whether you are planning to stay indoors or venture out for some emergency:
Make sure you have enough to eat and drink at home. The food can be in the form of either cooked or processed eatables, or the raw materials to cook meals. If you depend on bottled or canned water for drinking, keep one extra. Arrange for these a day earlier.
Make sure you have enough cash with you in case of emergencies. You may find ATMs empty if you choose to withdraw money at the end of the bandh. Instead, withdraw some money a day earlier.
Anticipate other daily needs that may not be fulfilled on the bandh day — like the domestic help not coming to work — and prepare accordingly. Use as few utensils as possible, so they can be washed a day later. Or even better, cook several servings a day or two earlier so the cooking utensils are not used on the bandh day.
Ask your office to let you work from home, if they allow it. This is especially useful if there is a transport strike.
Make your own arrangements to travel to office if work-from-home facility is not available. Try car-pooling or ride-sharing with someone, because cabs and autos may not be available. You will be better off if you have your own vehicle.
Keep your vehicle off the roads and within the premises of a building — be it office or home or somewhere else — if you are a vehicle-owner. Basically, keep them away from the reach of protesters who might be looking to vandalise things.
Do not schedule servicing or maintenance work at your home on the day of the bandh. Try scheduling it a day earlier or a day later, because the servicemen, other than in cases of extreme emergencies, may not want to risk venturing out on the bandh day.
Never venture out alone if you have to go out in case of an emergency. There is always strength in numbers.
Keep track of the situation in your area — through news on TV or radio, and even from the live updates of the local traffic police. For example, the Bengaluru City Traffic Police have both Facebook and Twitter presence, making it easier for you to keep an eye out and avoid problematic areas.
Keep emergency numbers handy. It is always a good idea to know how to contact the local police, hospital, pharmacy or other services in case of an emergency.
Do you have more suggestions? Please feel free to reach out to us.