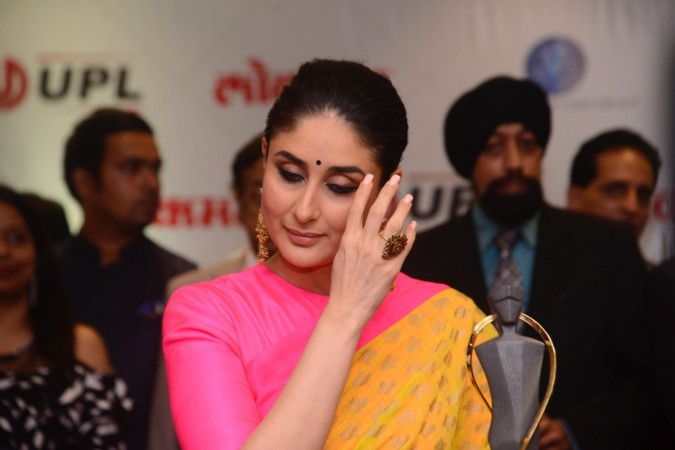 Kareena Kapoor is not in the news only for her latest release Veere Di Wedding but also for her comments on feminism. After facing flak online for her statement, Bebo tried to clarify and defend her statement but got trolled again on social media, mostly by women.
Kareena had earlier said that she would not call herself a feminist but she believes in equality. This remark from her had caused a lot of ruckus on social media as people started ridiculing her saying that she has no idea of what feminism really is.
To defend her previous statement, the Veere Di Wedding actress later made another statement adding "I am bit of a feminist but I am a feminist in the right way". This particular phrase from her again became a reason for many to troll her. Most of the ladies on social media, who claim themselves to be believers of feminism, mocked the actress left, right and centre. Many trolling handles also targeted the diva mercilessly.
One of the trolls mocked her saying, "Actually she wanted to say 'I am bit of dumb but I am dumb in the right way'." Many tweets on the line of these words started pouring in on social media, making fun of Kareena's statement.
While some of the reactions in funny in nature, some other criticizing tweets are in serious nature, asking Kareena to educate herself about "feminism". However, there are a few others who expressed support towards the actress saying that she might have refused to get associated with the word because of some "pseudo feminists" who have changed the meaning of the word.
In fact, in her statement, Kareena also had suggested that she refused to call herself a feminist because "most people think feminism means male bashing and it makes women superior". Read her full statement here.
Check some of the tweets here in response to Kareena's statement:
I am bit of Bhootni, but I am bhootni in a right way.

— Baby bhootni ? (@av_is_here) June 6, 2018
I'm a bit of a tharki but I'm a tharki in the right way.

— Naadan Parindaaa (@BigdaLadka) June 6, 2018
Actually she wanted to say " I am bit of dumb but I am dumb in the right way".

— Abhay (@SinghSaabIndia) June 6, 2018
Okay. So Bebo is stupid and apparently has never bothered googling. What's new?

— Neha Ramneek Kapoor (@PWNeha) June 6, 2018
When you want to leverage the benefits of patriarchy, throw other women under the bus, and don't mind being a bit an idiot. https://t.co/3BegBZsHa0

— Karuna Nundy (@karunanundy) June 6, 2018
This line itself shows her flawed thinking. "Most people think that feminism means male bashing and it makes women superior." It really isn't, but she seems to think so too. Being a believer in equality is good enough.

— Debayan Sen (@debayansen) June 6, 2018
I agree with her.Bullies who r trolling her are incapable of getting other point of view n the reason why F word has become a joke

— Maya (@IamMayaSharma) June 6, 2018
Just to introduce you to the topic. U can google/research/ read more. Being an influencer the least you can do is be informed. Your words have power, make them count. pic.twitter.com/oGb7j2iVek

— sonali shankar (@sonalishankar) June 6, 2018
All the pseudo-feminists abusing Kareena Kapoor for her reluctance to call herself a feminist, stop for a moment and think about the disservice you have done to the cause of feminism - so much so that people are not even willing to associate with the word anymore.

— Shuchi Singh Kalra (@shuchikalra) June 6, 2018
Dear Kareena, feminism is NOT a goddamn mood swing. There are no 'ifs' and 'buts'.
Please don't ruin things for all the women out there, who, for some reason, look up to you. https://t.co/yhoG77T92W

— medhachakrabartty (@medhac1) June 6, 2018