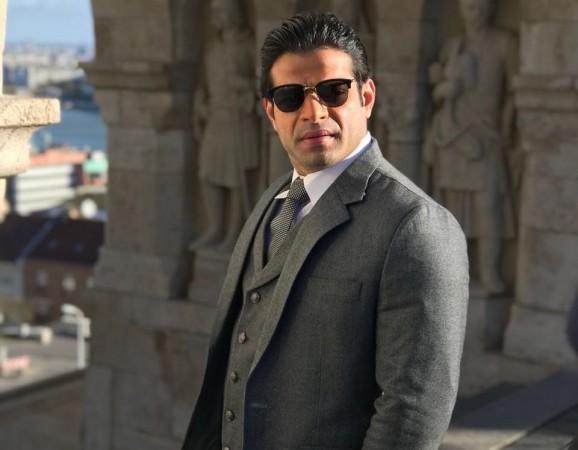 Actor Karan Patel, who shot to fame after playing the role of a doting father in the show Yeh Hai Mohabbatein, will now play the role in real-life as well. Reports suggest that Karan and his wife Ankita Bhargava are expecting their first child.
Karan and Ankita are yet to make an official announcement, but sources close to the couple reveal that the television actress is in her second trimester and is due in November.
"Karan and Ankita are ecstatic with this development in their life. They are, however, trying their best to keep the news under wraps because they plan to announce it at the right time," BT quoted a source close to the family as saying.
However, when Karan was asked to confirm the pregnancy news he replied saying it just rumors.
"Nahi nahi baba...I am not in India...this is just rumors. We will announce it if I happen to be a father," BollywoodLife quoted Karan as saying.
The couple got engaged March 14 and tied the knot May 3, 2015, in a lavish ceremony with friends, family, and relatives around. Yeh Hai Mohabbatein actor Aly Goni reportedly played the role of Cupid between Karan and Ankita.
After their marriage, the couple shocked their fans when they made an announcement about bringing a "little baby boy" at home. However, it was later revealed that the couple had adopted a black Labrador pup and named it Naughty. Ankita even shared the photo of the adorable pup Naughty.
"We got 'NAUGHTY'! Yeah... Dats what we r gonna call our Lil baby boy! NAUGHTY," she posted on Instagram in 2015.
In other news, Karan recently got embroiled in a controversy after an imposter asked female fans to send nude photos in the pretext of offering roles in shows. The imposter also guaranteed fans meet with Karan for Rs 5,000.
"I recognized that video. I shot for this man a few years ago, as it was his idea to bring in new talent in the industry through his acting institute. I thought it to be a noble idea as that would give aspiring actors a chance to get a foothold in the industry," he explained to Bombay Times.
"At first, I thought someone was pulling a prank. When I realized the gravity of this situation, I posted a message to warn my fans about this fraud. What triggered my anger was the fact that he was asking girls to send their nude pictures, promising them roles in a bold show. I can take any bullsh*t, but not this," he added.