Karan Johar, who recently announced the birth of his twins, Roohi and Yash, through surrogacy, could take home the babies on Wednesday, March 29.
The babies were born pre-term on February 7 at Surya Hospital, Mumbai, and were discharged after spending 50 days in the hospital's Neonatal Intensive Care Unit.
The director was photographed outside the hospital premises as he took his babies home. Dressed in a black outfit, the producer-director held one of the twins in his arms as he quickly made his way to the car. He was followed by a woman who carried the other twin. Although the faces of the babies aren't clearly visible, the first look of them will surely leave fans excited.
The Badrinath Ki Dulhania producer recently wrote on Twitter that his journey as a father wasn't a smooth one. In a long post, he revealed his experience when he learnt that the babies were born premature and said that he was terrified after realising the complications during the birth of the twins.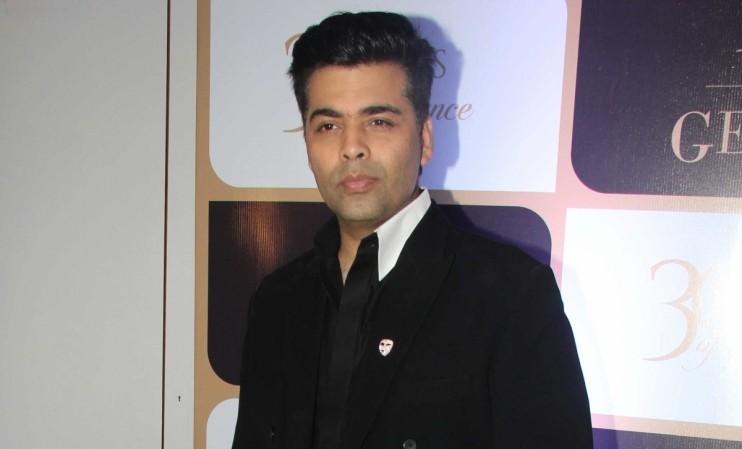 "Knowing that there were complications with my babies' birth owing to how soon it was, I was terrified. All I wanted to do was hold them and protect them but they needed to be in the NICU. It was painful to see how tiny they were... Thankfully, I had a great support system. Roohi and Yash were in the hands of the most competent and patient doctors. Something that had its roots in an ordeal, soon turned into an experience that I will never forget," a part of his post said.