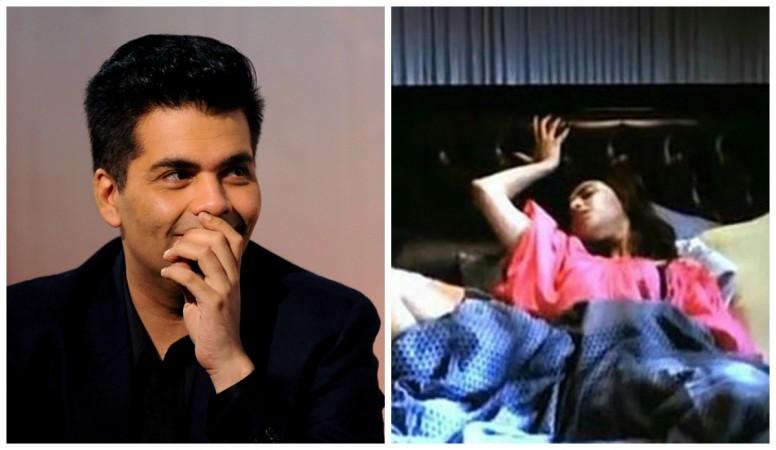 While Veere Di Wedding is being touted for the excellent box office performance, Swara Bhasker's masturbation scene from the movie has been in the spotlight. After a couple of B-Town celebs, Karan Johar has now reacted to the controversy.
Speaking in support of the makers of Veere Di Wedding and the particular scene, KJo said that it is a "great thing" that people are talking about masturbation.
"I think a conversation is always great. There was a lot of criticism we got for Dostana because of the stereotypical nature of certain representations and I do believe that a lot of criticism was justified. There was a certain kind of representation that was typical. But the fact is that it started a conversation, the issue became dining table conversation in parts of the country that are unaware of the concept of homosexuality. It was a conversation starter.
"Similarly, the much talked about masturbation scene in VDW has opened up a forum of conversation. There are all kinds, of course, like trolls, bad, ridiculous views, and some completely regressive perspectives but the fact is that suddenly we are talking about masturbation and let's say that that's a great thing. So for people out there who feel the concept only is blasphemous now are suddenly talking about it through a mainstream film. More power to those girls who accepted these roles and more power to the filmmaker who made this film. We are talking about this in an open forum suddenly," Karan told NDTV.
The masturbation scene from Veere Di Wedding had shown Swara's character pleasuring herself with a vibrator. The scene received a mixed response from people. While some enjoyed the scene, others called it distasteful.
It created more controversy because Swara in her comments equated it with women empowerment. Again, while some agreed with the actress' views, others questioned her concept of feminism.