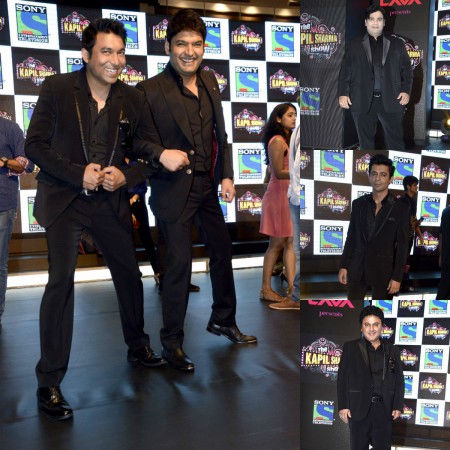 Funny man Kapil Sharma hit out at Prime Minister Narendra Modi on Friday and said that the Brihanmumbai Municipal Corporation (BMC) had asked him to pay a bribe when he sought their help to make his office. He said that BMC demanded the money despite him paying crores in income tax every year.
Maharashtra Chief Minister Devendra Fadnavis responded to Sharma's complaint saying that strict action will be taken against the BMC official.
Sharma also took a jibe at the "Acche din" or good days ahead slogan that had been promoted by the Bharatiya Janata Party during its 2014 election campaign.
"I am paying 15 cr income tax from last 5 year n still i have to pay 5 lacs bribe to BMC office for making my office," Sharma tweeted on Friday tagging Narendra Modi.
"Yeh hain aapke achhe din ? (Are these the good days you had promised)," Sharma added.
After the tweets, Brihanmumbai Municipal Corporation requested the comedian to lodge a formal complaint and tell them the name of the officer who demanded bribe from him.
"BMC will take strict action if allegations are true, we dont tolerate this kind of corruption in it's departments," said M Pawar, Chief Engineer, Vigilance.
The actor/comedian has been vocal about his appreciation for the prime minister even expressing that he would want Modi to attend his show.
"If we have Mr Modi on the show we will not talk about politics, party and all. I would love to know how a man from a small town has come this far and became the PM of our country. It's an inspirational story. I will try and talk to him," he had said in March.