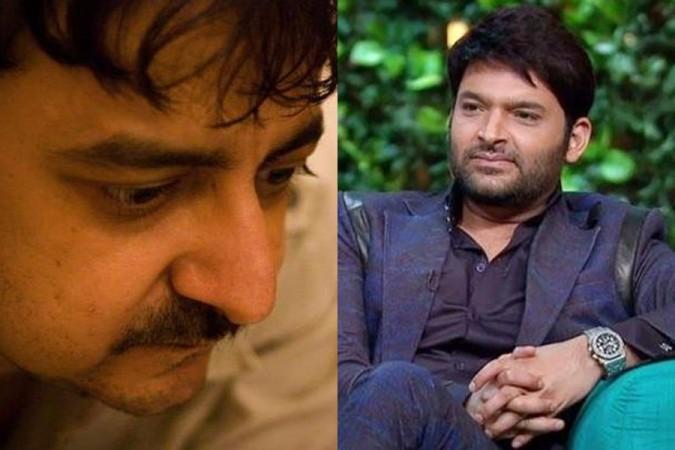 Kapil Sharma, who filed a police complaint against journalist Vickey Lalwani and two former managers -- Neeti Simoes and Preeti Simoes-- Saturday, has recorded his statement Monday, April 9, at Oshiwara police station in Mumbai.
In his complaint, Sharma had accused Lalwani of publishing defamatory articles. He also accused the journalist of extorting Rs 25 lakh from him and harassing him in connivance with the comedian's former managers Neeti Simoes and Preeti Simoes.
"Kapil Sharma has disclosed several facts leading to the commission of cognizable offenses of extortion by the unholy trio of Vicky Lalwani and his former managers Preeti Simoes and Neeti Simeos. The facts undoubtedly add up to a chain of events from March 18, 2017, onwards leading to the recent call between Vickey Lalwani and Kapil Sharma. We have also shared all articles by SpotboyE to establish the unfinished agenda and attempt to defame my client," Kapil's lawyer Tanveer Nizam was quoted as saying by Free Press Journal.
Lalwani, the content head with SpotboyE.com, owned by 9X Media, has shot back with a counter complaint to the Mumbai Police accusing Kapil of issuing threats, abuse, harassment, and other charges.
Commenting on the complaint filed by Lalwani against Sharma, advocate Tanveer Nizam said, "We do not have any information on it as yet. If the entire take is heard, it is easy to see how he has proved Sharma on that call. When Sharma was speaking to him with respect, Lalwani has been writing garbage for the last one year at the instance of Preeti and Neeti."
Sharma posted a series of tweets Friday that was objectionable in nature, and later these were deleted with an "explanation" from him later that his Twitter account had been hacked.
On Saturday, however, the comedian revealed his Twitter account was not hacked but his team deleted the posts, but he stood by his comments.
Later, Lalwani leaked an audio recording which he claimed was from the conversation he had with Sharma in a phone call.
Shilpa Shinde, Hansal Mehta, Arshi Khan, Firangi director Rajiev Dhingra and others have come out in support of the comedian in his fight with Lalwani.