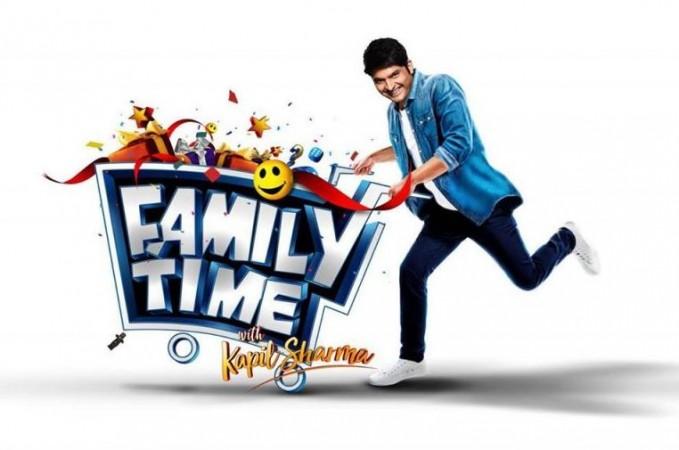 Kapil Sharma's new show Family Time with Kapil Sharma has failed to impress the viewers. Unlike the comedian's previous shows that were massively popular, the new show didn't garner good Television Rating Points (TRPs) in the first episode.
There were also rumors that the makers are planning to pull the plug owing to the lukewarm response that the show garnered. In fact, the show didn't air a fresh episode, April 8 as the shoot got canceled owing to the host's ill health.
However, as per the latest report, Family Time with Kapil Sharma is in the process of a major revamp. Kapil is not happy with the way the show is shaping up and the team is now planning to make it more viewer-friendly.
"Kapil was unhappy with the way the show shaping up. He kept telling his team. 'Kuch mazaa nahin aa raha hai'. It came to a point where Kapil was losing interest in what he was doing. This is when he decided to call it off," Masala.com quoted a source close to the development as saying.
"Kapil was not happy with what he was shooting. He didn't feel the same kick shooting the new game-show that he did when he shot Comedy Nights and The Kapil Sharma Show. The spark was missing. He kept saying, 'Yaar kuch mazaa nahin aa raha hai'. Until it came to a point where he just gave up. He decided to take a break to do some serious re-think," the source added.
Fortunately, Sony Entertainment television continues to extend their support to Kapil and the team are into re-designing the show.
Kapil, who is also in news over his abusive telephonic rant against journalist Vickey Lalwani, told journalist Subhash K Jha: "The people who want my career destroyed can spread whatever lies they want. I am okay with it. I am not new to people piggyriding on my success. Let them. As long as it gives them the satisfaction that they want. I know what I am doing. And my channel Sony Entertainment is completely behind him. Sony's helmers Mr N P Singh and Mr Danish Aslam are the most supportive people I've worked with. They believe in me."