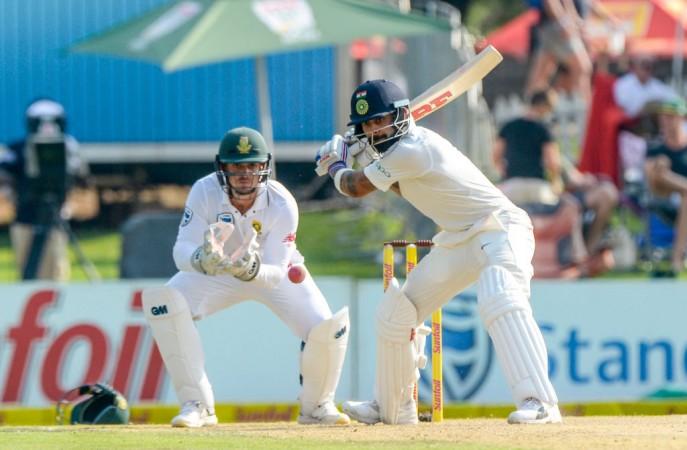 Former India captain Kapil Dev has urged Virat Kohli to play county cricket to get acclimatized to conditions in England ahead of India's tour to the country later this year.
India play three Twenty20 internationals and three one-day games against England in July before a five-match Test series in August.
The world's number one ranked Test team will be looking to register their first series win in England in more than a decade, with their last victory on English soil coming in 2007.
India lost their last five-match Test series in England by a 3-1 margin in 2014, with Kohli averaging just 13.40 with the bat as he struggled in seaming and swinging conditions.
Dev said Kohli, who is currently ranked as the second best Test batsman after Australia's Steven Smith, will have to master the conditions in England to be regarded as the best player in the world.
"If he can play a season or two in English county cricket there would be nothing wrong [with that] because if you want to be the best player in the world you have to get runs everywhere," the legendary all-rounder was quoted as saying by Sky Sports.
"With so many players, we are seeing they are outstanding outside India or Pakistan, [but] when they come to the subcontinent, they don't get runs. Maybe they are playing on a fast, bouncy track and when it comes to a turning track they are not good enough.
"The bar which we as cricketers set for these people is that you have to be good in all conditions. That's what we used to say about Allan Border or Vivian Richards or Sunil Gavaskar – they were players to play any part, anywhere, any kind of conditions, they used to perform.
"Virat Kohli, the question mark, is in front of him, it's there. He has to get runs where it is considered to be the toughest conditions in the world."
Kohli said in December 2016 that he would consider joining a County Championship team ahead of India's 2018 tour to England.
"If I have a chance I would love to do that. I would love to be there a month or month and a half beforehand getting used to playing in the conditions, understand what the wickets play like in that phase of the year," the India captain was reported as saying by the Daily Telegraph.
Kohli has been rested for the T20 tri-series in Sri Lanka, which also involves Bangladesh, with Rohit Sharma leading India in his absence.