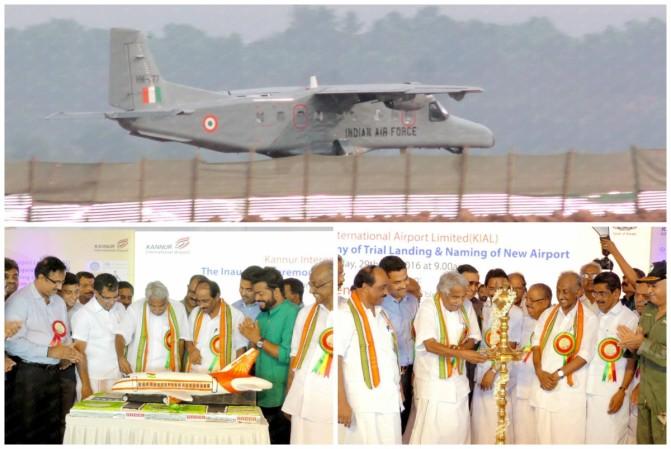 After Cochin, Trivandrum and Calicut, the fourth international airport in Kerala is just months away from being operational and will be located in the northern region of the state, in Kannur.
Kannur International Airport Limited (KIAL) opens the runway in September. Built at a cost of Rs. 2,393 crore, the airport covers an area of 2,300 acres and is expected to serve over a million passengers annually.
The airport is dedicated primarily to the ever-growing Malayalee diaspora in the Middle East, who form a large number of the Indian expats in countries such as the UAE, Saudi Arabia, Oman and Bahrain.
Built from scratch on an undeveloped site, the airport will house the fourth-longest runway in the country, which at 4,000m is exceeded only by New Delhi (4,430m), Hyderabad (4,260m) and Bengaluru (4,120m). This will allow the airport to cater to Code E aircraft like the Boeing B-777 and Airbus A-330. Over time, it will expand so as to accommodate larger Code F aircraft like the Airbus A-380.
The airport also boasts of a 95,000 sq. m terminal building, that comes with the latest state-of-the-art facilities. It is the eighth largest terminal in India. Authorities said that they expect traffic to increase fivefold by 2025 as more routes are added.
Airport authorities have received the green light from the Central Industrial Security Forces (CISF) as well, with around 600 personnel to be deployed in the airport.
In terms of regional connectivity, the airport will serve flights on routes to and from Delhi, Bengaluru, Chennai, Goa, Hubbali, Kochi, Thiruvananthapuram, Solapur and Ghaziabad. IndiGo and SpiceJet have won bids to fly these routes under the UDAN regional connectivity scheme.
Moreover, the airport's location in northern Kerala and the growing connectivity to the Middle East is expected to boost tourism in nearby regions like Wayanad and Kasargod in the state, and Coorg and Mysuru in the neighbouring state of Karnataka.
Kannur airport has a 7-MW solar system to power most of the facilities, and authorities plan to increase the output to 10-MW in the coming years.
Kerala currently has three international airports in Kochi, Thiruvananthapuram and Kozhikode.