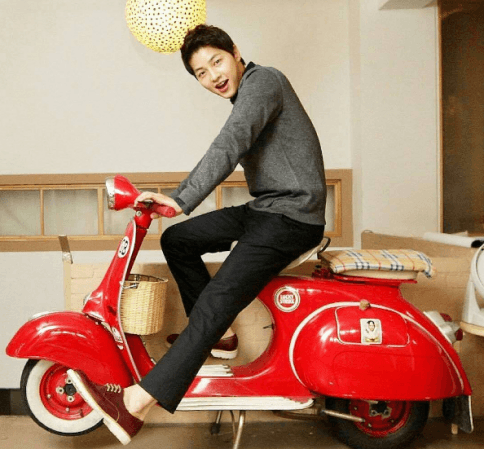 Kang Gary's departure from Running Man has sparked rumours that Descendants of the Sun actor Song Joong Ki, who was associated with the programme back in 2010, will replace him.
Kang Gary decided to leave the show to focus on his music. He was reportedly finding it difficult to concentrate on his music as well as the variety show. Kang Gary's last recording for Running Man was on October 31.
On Monday morning, his co-member Ji Suk Jin took to Instagram to share his thoughts about Kang Gary's departure from Running Man. "Gary, I've been feeling weird since this morning. I can't believe it's your last shooting, and the sky is downcast. I'm very sad, you rascal ㅠㅠ See you later," Ji Suk Jin wrote along with a photograph of the singer.
Kang Gary, who has been a part of the show since 2010, too took to the photo-sharing platform to express his sadness at leaving the show, writing: "Thank you, 'Running Man.' I've been happy. You were the best moment of my life and I will not be able to forget you."
In a separate post, he urged his fans to continue supporting Running man, saying the cast and crew put in a lot of work to make Running Man interesting week after week.
Will Song Joong Ki replace him? According to reports, the show's production team has no immediate plans to replace Kang Gary. Also, Song Joong Ki is said to be busy with Battleship Island, leaving him with no time for Running Man. Interestingly, Song Joong Ki, who is said to be part of the rumoured Descendants of the Sun Season 2, was one of the original members of Running Man.