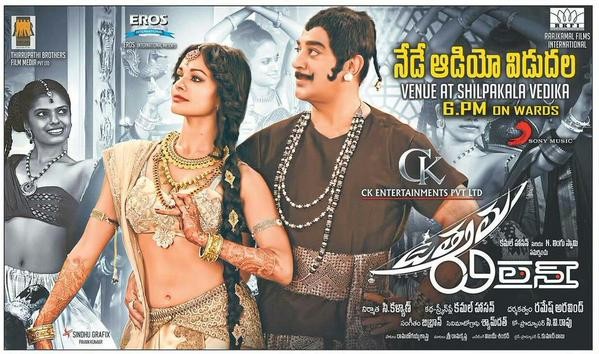 The Telugu audio of Kamal Haasan's most-awaited Tamil film "Uttama Villain" will be launched at a grand function in Hyderabad on Saturday, 28 March.
The audio album of "Uttama Villain" has 17 songs, including seven instrumental and three karoke songs. Besides background score, M Ghibran has also composed music for the soundtracks. Kamal Haasan has sung a few songs for the film. Sony Music India has bought the audio rights of both Tamil and Telugu versions of the movie for a whopping price.
M Ghibran and Kamal Hassan wanted the music of "Uttama Villain" to be very creative. So they introduced some foreign musical instruments in the film. They bought musical instruments from Bali, Indonesia, to record a song in a mythical segment. Its traditional tunes were mixed with orchestral symphony backgrounds and were fused with Villupattu and Theyyam.
On 1 March, the Tamil audio of "Uttama Villian" was launched at a starry event held in Chennai Trade Centre, which witnessed the presence of many Tamil filmstars along with the members of the film unit. Instead of conventional CD, the makers of the film released its audio on an app and the music has received decent response from movie buffs.
The producers of "Uttama Villian" have also got big plans for its Telugu audio as they have made grand arrangements at the Shilpakala Vedhika in Hyderabad. The function will start from 6.00 pm and a leading Tollywood star is expected to release the music of the film on the occasion. Many other Telugu stars are likely to be present at the event.
Maa TV has acquired the TV telecast rights of the its audio launch and the event will be aired live on Maa TV, Maa Movies and a few other Telugu TV channels. CK Entertainment Pvt Ltd would live stream the music release function of "Uttama Villain" on YouTube. The audience can watch the event live in the following video: