Superstar Kamal Haasan, Siddharth, Kajal Aggarwal, Tamannaah Bhatia and a host of other celebs from south Indian films have expressed grief at the death of Stephen Hawking, who passed away March 14.
Stephen Hawking was a theoretical physicist, cosmologist, author and the director of research at the Center for Theoretical Cosmology within the University of Cambridge. He had a slow-progressing form of amyotrophic lateral sclerosis (ALS) that gradually paralyzed him over decades.
Despite this disability, Stephen Hawking continued his research work and was able to communicate using a single cheek muscle attached to a speech-generating device. He died at his residence in Cambridge, England early in the morning of March 14. His family declined to reveal the cause of his death.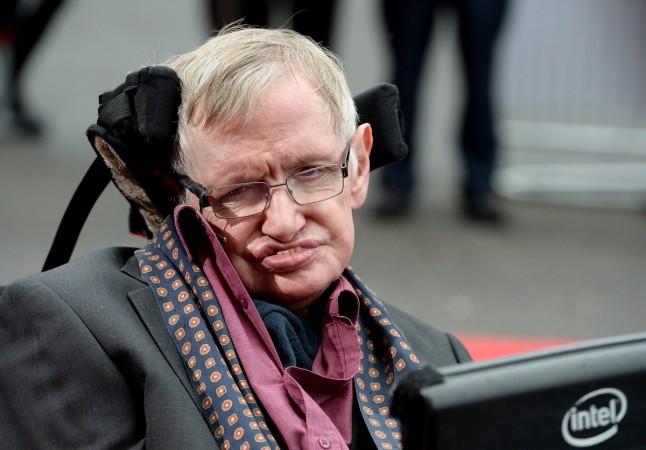 Many celebs from the south Indian film industries recognized the achievements of Stephen Hawking and often referred to his works for inspiration. The news about his death came as a shock for some of those celebs, who took to Twitter to express their grief over his demise.
Kamal Haasan: Thank you for the time you spent with the people of this world Mr. Stephen Hawkins. The world will cherish your memory
Siddharth: The great Stephen Hawking has passed on. He gave the world so much more than a brief history of time. R. I. P. Cosmic Super star.
Kajal Aggarwal: Your vision and unparalleled brilliance has inspired people across the world. Thank you for giving us theories and taking physics to a whole new level. Giving us valuable perspectives on 'The grand design' You will be missed. Rest In Peace, Stephen Hawking.
Tamannaah Bhatia: "My goal is simple. It is a complete understanding of the universe, why it is as it is and why it exists at all." He understood it much deeper and simplified it for humanity. This is a great loss to the world. RIP #StephenHawking
Vishnu Manchu: Finally, his soul attained escape velocity #RIPStephenHawking
Sumanth: Great sequence from #StarTrek, and my introduction to the great man. #RIPStephenHawking
Simran: "Quiet people have the loudest minds."- #StephenHawking We will miss this beautiful soul and this BRILLIANT MIND forever!!! RIP #StephenHawking.
Lakshmi Manchu: "People won't have time for you if you are always angry or complaining." Said a man confined to a wheel chair most of his life. Thank you #StephenHawking for ur brillance. Now go fly be free.. often wondered how u travelled thru the cosmosis while being physically restricted. RIP
Saiyami Kher: RIP Stephen hawking. He had once said he's not afraid of death but he is no hurry to die because he has so much left to do. True genius who's been an epitome of strength and courage #StephenHawking
Neerajaa Kona: "Be curious" .... That's the first thing that comes to my mind when I hear his name ... Stephen Hawking... RIP