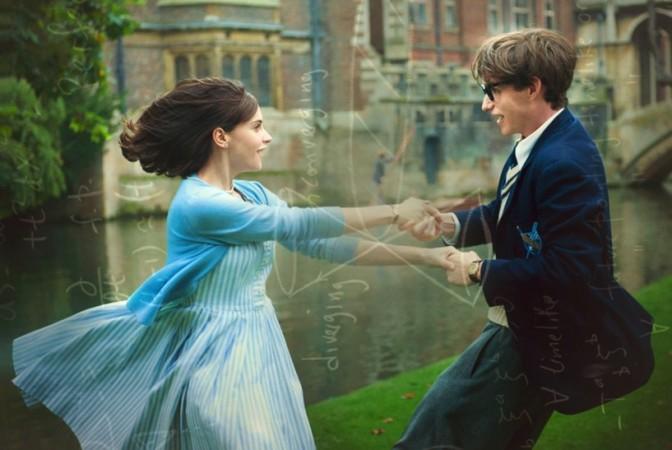 The Theory of Everything, the biopic of Stephen Hawking, who passed away on March 14, is available for download or watching online on YouTube.
The Theory of Everything, a romantic drama film, premiered at 2014 Toronto International Film Festival and was released in cinema halls in the UK on January 1, 2015. The film with a runtime of 123 minutes not only become a hit with the audience but also garnered awards, including the Oscars.
The Theory of Everything is available for watching online on YouTube Movies. The film is available in two formats -- SD (standard definition) and HD (high definition). The viewers can either rent or purchase these formats of the movie on YouTube Movies.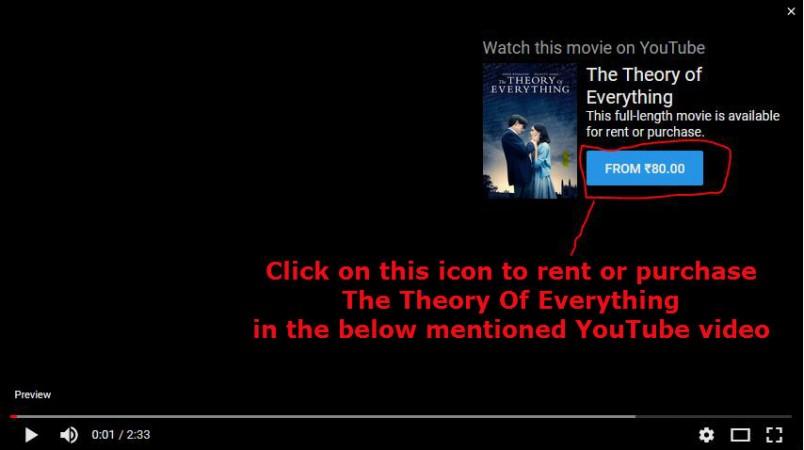 If you want to purchase The Theory of Everything, you will have to spend Rs 650 for the HD version and Rs 490 for the SD version in India. The rent for HD and SD versions are Rs 120 and Rs 80, respectively.
Watch The Theory of Everything trailer and download the full movie here:
Soon after it hit the screens, The Theory of Everything was allegedly leaked on the internet for downloading the full movie or for watching it online. The makers had immediately taken the content down from the internet. But some people still managed to have its pirated copy and offer it for free download on a few websites.
The Theory of Everything is based on Stephen Hawking's wife Jane's 2007 memoir Traveling to Infinity: My Life With Stephen, which is a revised version of her first book on their marriage — Music to Move the Stars, published in 1999. The movie traces the marriage of the couple, who quickly wed after then-21-year-old Stephen was diagnosed with ALS and given just two years to live in 1962.