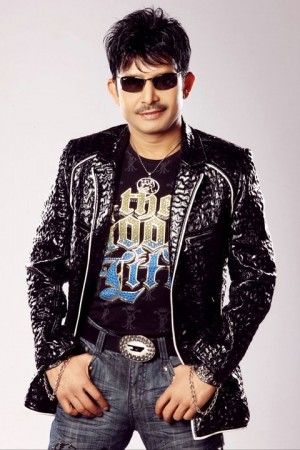 Superstar Amitabh Bachchan launched the box office website of controversial star Kamaal Rashid Khan, who is popularly known as KRK.
During the launch, Big B congratulated and praised the actor-producer for his hardwork.
"It's a difficult task to write about the business of the film. I really don't have the knowledge how they calculate the business of the film. So, I congratulate KRK for launching this website," Big B said.
Big B also posted on his Twitter about the launch of KRK Box Office.
"T 1656 -Launched last night a website on trade box office results by Kamal R Khan (KRK) .. I did the honours ..KRKBOXOFFICE.COM .. visit !" he said.
But even before the launch of its website, the actor landed into controversy for his "Happy New Year" review.
KRK criticized and gave one star to the recently launched "Happy New Year", which features Shah Rukh Khan, Deepika Padukone, Big B's son Abhishek Bachchan and others.
So, when Big B was asked about the same he replied, "KRK speaks from his heart. He has written what he felt about the movie. So, even if he has given one star to the film we will read his review. Everyone has their own view and they can express the way they want."
KRK further defended himself and said that he wrote what he felt.
"I was supposed to release the review on Monday because I didn't want to give the wrong impression. 'Happy New Year' film features my friends Sonu, Deepika, Abhishek and others which is why I didn't want to release the review video on the same day, but I had to release because Twitteratti asked to do so," he said.
"I am not a God and all of them do not follow my review. I just write what I feel about a movie and with 'Happy New Year', I did the same," he explained.
Watch the video below: