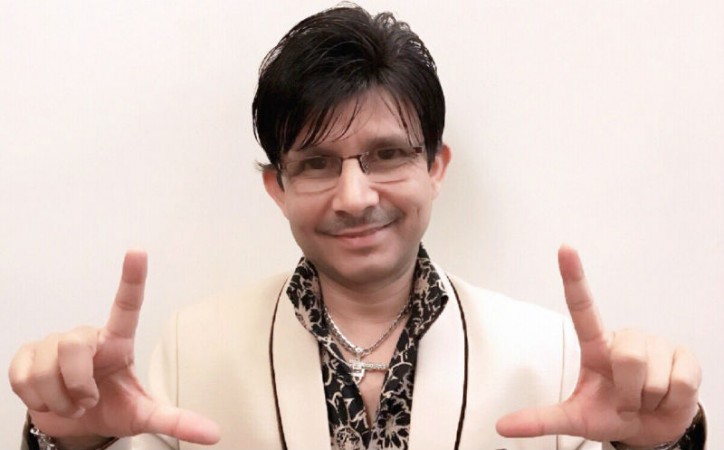 Controversial Kamaal R Khan aka KRK is back on Twitter, and has received grand welcome from Amitabh Bachchan, Abhishek Bachchan and Ram Gopal Varma among others.
KRK, whose Twitter account was suspended last year, has finally been able to reactivate his handle. His Twitter account was suspended after he had revealed the climax of the movie Secret Superstar through tweets, and had made nasty comments on Aamir Khan.
Apparently, his account was suspended after Aamir had made complaints against the controversial self-proclaimed critic to Twitter. Later, he had threatened the Twitter authorities to reactivate his account or else he would kill himself.
However, finally he is back on Twitter, but with a considerable drop in the number of followers. While he had over 5 million followers on the micro-blogging site, it has come down to 3.86 million followers. Also, there seems to be some technical issue as his tweets don't get loaded as of now.
Interestingly, KRK's Twitter handle got reactivated just a couple of months before the release of Aamir's Thugs of Hindostan that also features Amitabh. Thugs of Hindostan is slated to be released on November 7 this year. So, will KRK again target Aamir and his film as revenge or he will be little nicer to him now onwards?
Meanwhile, his return to Twitter has been getting a lot of attention from other celebs. Mega star Amitabh Bachchan welcomed him with a funny tweet saying, "T 2921 - The irrepressible @Kamaalrkhan .. straight talking , without any frills is BACK .. !! Fasten Seat Belts [sic]," followed by a number of laughing emojis.
His son Abhishek also tweeted about it saying, "He's back. Don't say I didn't warn you". Another controversial personality, Ram Gopal Varma welcomed KRK saying, ". @kamaalrkhan The bad boy is back to do lot of good ..Welcome KRK, We have been missing u".
T 2921 - The irrepressible @Kamaalrkhan .. straight talking , without any frills is BACK .. !!
Fasten Seat Belts ..??????

— Amitabh Bachchan (@SrBachchan) September 3, 2018
Many other trade analysts and people close to the industry also made tweets, welcoming KRK. He is one personality, who is apparently hated by most but at the same time followed by them as well. Earlier, a lot of Bollywood actresses had slammed him for making nasty tweets on them.
He had earned the wrath of Baahubali fans after he criticised second instalment of the film with nasty words for its famous director S.S. Rajamouli. While most of the critics and the audience at large had given thumbs up to the movie, KRK had termed the film "crap" in his review. However, he had later apologised to the director when Baahubali 2 became a huge blockbuster.