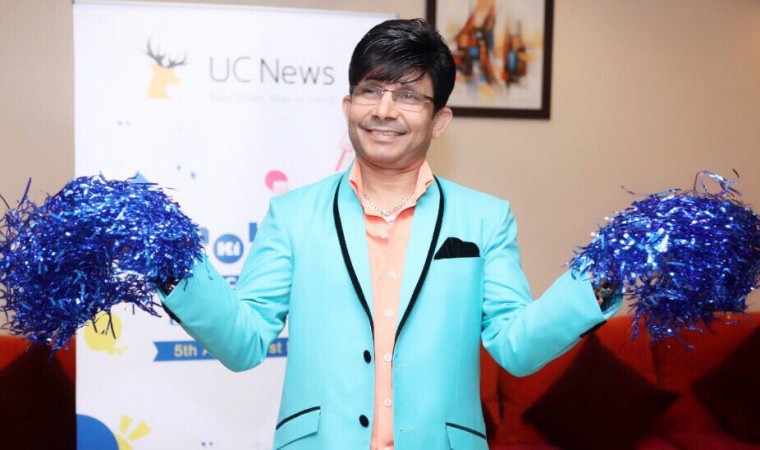 Controversial self-proclaimed critic Kamaal R Khan aka KRK has threatened to commit suicide if Twitter does not restore his suspended account within 15 days.
KRK's Twitter account was suspended some time ago after he had revealed the climax of Aamir Khan-starrer Secret Superstar in his review. Aamir is said to have registered a complaint against KRK with Twitter authorities, following which his account was suspended.
Nonetheless, KRK has now become "depressed" about the whole incident as he had spent a lot of money in creating a fan-base on the micro-blogging site. In a statement released on Thursday, he has now threatened to commit suicide if Twitter authorities do not restore his account within 15 days.
"I request @Twitterindia and staff Ms. Mahima Kaul, Viral Jani and Mr. Taranjeet Singh to restore my account within 15 days. 1st they did charge me millions of rupees and then suddenly suspended my account. So am depressed because they have cheated me. If they won't restore my account, then I will commit suicide and all these people will be responsible for my death. From depressed KRK," he said in the statement.
Meanwhile, Twitterati mocked KRK for the statement, and rather requested Twitter not to restore his account for "humanity's sake". There are series of comments on the statement, making fun of the critic.
Earlier, KRK had posted on Facebook that he would drag Twitter to the court. He had also said that he would not open any new Twitter account as the authorities had suspended it just because Aamir had wanted it to be suspended.
KRK had over 6 million followers on Twitter. Although he has scores of haters, the Desh Drohi actor was quite influential on the social media. However, the Twitter reaction to his statement is quite funny.
Many replied to the statement that if Twitter would restore his account, they would commit suicide. Some others mocked him saying that KRK should stick to his promise of killing himself if Twitter would not restore his account within 15 days. Check some of the reactions here:
Twitter India please don't restore his ac. It's a golden opportunity for all of us,for betterment of humanity.Make sure ac is nt restored ☺️

— THE SALMAN KHAN (@ppritam009) November 2, 2017
Twitter ka maza toh tu le hi chuka and equally you had paid for that. Now hume maza lene de bhai. Its a contribution towards SWACHH BHARAT.

— Anirban (@sarkar12284) November 2, 2017
Agar app baat ke pakke ho,toh suicide Kar ke proof Kari???

— Swagat Parida (@parida_swagat) November 2, 2017