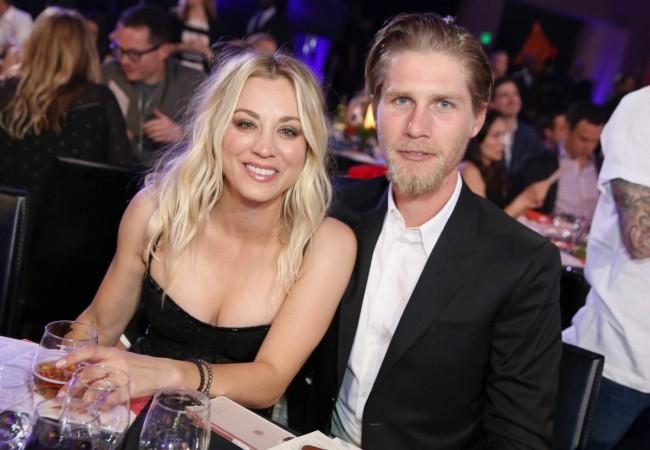 Big Bang Theory actress Kaley Cuoco revealed that she does not depend financially on her husband, professional equestrian Karl Cook. The 32-year-old artist, who is one of the highest-paid actresses in TV, admitted she did not marry him for money.
Kaley and the 27-year-old, who is the heir of a reported $2 billion software company, (his father, Scott Cook, founded Intuit) got married in June.
During an interview with Women's Health magazine, the actress talked about being financially independent. She said: "I like knowing that I'm [financially] set, because I've taken it upon myself to do that. I like to tell my friends, 'Always make sure you have your life going, and that you're number one, so that anyone who comes into it – husband, or boyfriend, or girlfriend, however you roll – that's just an added bonus to whatever you're creating.' I don't need Karl for anything. If Karl left me tomorrow, I'd be fine. And he knows that, and he would be fine too."
Adding on, Kaley gushed about Karl and revealed how the two fell in love. She shared: "We bonded a lot of having the same kind of outlooks on life, insecurities, dating. He comes from a very well-to-do family, so there's all these [preconceived ideas] of being spoiled, and blah, blah, blah. And he's just the opposite."
As for her personal life, this is Kaley's second wedding. In September 2015, Cuoco had filed for divorce from Ryan Sweeting after 18 months of marriage. The Bahamian-born American professional tennis player had proposed the actress, who is best known for her role as Penny in the award-winning comedy, a few days after the couple made their red carpet debut at the 65th Primetime Emmy Awards. They got married on 31 December 2013.
She said of her split: "We all go through these things, but a lot of people don't see everyone's personal life played out — I mean you guys understand — so a lot of people go through this stuff on their own and I'm just glad that I got through it. I couldn't be happier. It's like I saw the light somehow."