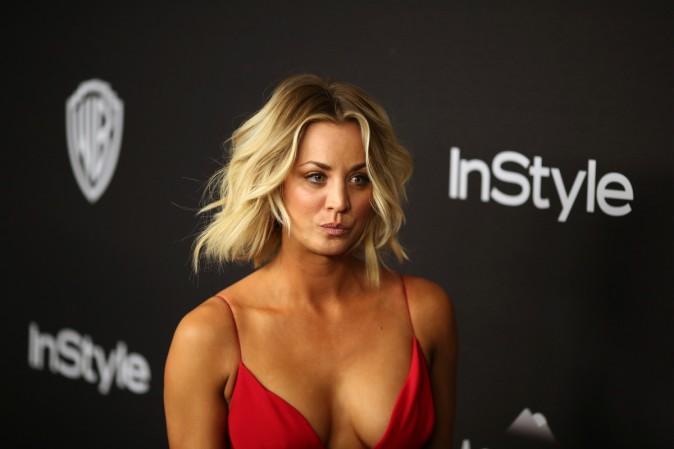 When a show runs for more than a decade, the cast might find it a tad bit boring but Kaley Cuoco isn't one of them. Kaley said that she is pretty bummed out about the show coming to an end but added that she would happily be a part of The Big Bang Theory for another two decades -- if it ever happened.
The Big Bang Theory had premiered on May 19, 2008. It's been 10 glorious years of theoretical physics and pretty blonde women. Kaley, known as Penny, told Extra that she would do 20 more years of the show that is nearing its end.
"It's broken my heart, I'm so sad that it's ending," Cuoco said. "For the record, I would have done 20 more years."
"I think we were all hoping for a giant 'Bazinga,' to be honest with you," she said when the cast heard the news about the show coming to an end.
The 32-year-old actress said that if Chuck Lorre, the co-creator and producer of the show, called her about making a spinoff of some kind, she would say yes in a heartbeat.

"If he called me and said 'Let's do something' tomorrow, I would do anything with him," she said.
Over the years, the show has had many guests like Stan Lee, James Earl Jones, Buzz Aldrin, Adam West, and even late Stephen Hawking. When asked about what the season finale has in store, the actress said she was clueless.
Kaley took to Instagram last month to share how she felt about the show coming to an end. She wrote, "It's been a dream come true" and "life-changing."
"No matter when it was going to end, my heart would have always been broken in two. Drowning in tears, we promise to bring you the best season yet... we are going out with a bang."
The Big Bang Theory has been nominated 52 times at the Emmy's and has bagged 10 awards. The 12th and final season will premiere tonight along with Young Sheldon on CBS.