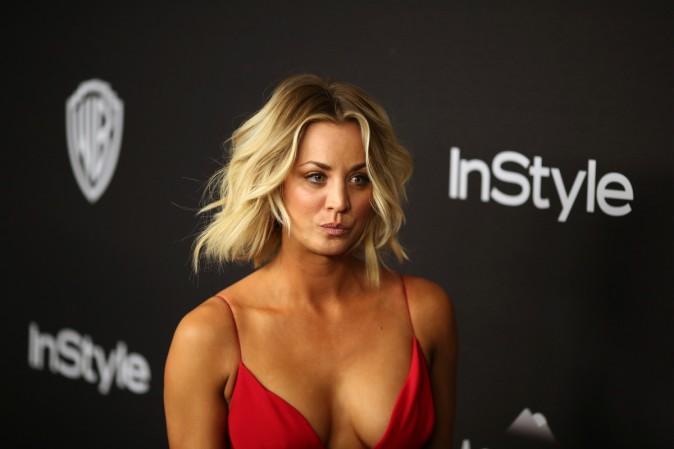 The Big Bang Theory is officially coming to an end after season 12. After the show will enter into its supernova stage, the cast and crew will have to look for some other projects to work on. The Big Bang Theory's lead actress, Kaley Cuoco, also has some interesting projects to work on. A report, however, claimed that Kaley is planning to have a child after the award-winning sitcom will come to an end.
According to OK!, Kaley Cuoco is all set to start a family with her husband Karl Cook after CBS sitcom will conclude in May 2019. An alleged insider went on to state that when it was announced that The Big Bang Theory will be over, Kaley was sad just like the rest of her co-stars but soon realized that she no longer has any work commitment and can actually plan to have a child.
"Karl has been eager to start a family for a while, but it was hard for Kaley to imagine juggling a pregnancy with shooting a primetime TV show. Now that she's had the chance to catch her breath, she's actually relieved the series is ending," the alleged insider added. "Kaley has told her close friends that she hopes to be pregnant by year's end."
That being said, Kaley Cuoco stated in a week-old interview that as of now, her focus is her work and her husband, and will have kids one day in the future. The actress added that when it comes to having children, she's "not there yet."
Furthermore, after The Big Bang Theory, Kaley Cuoco is all set to voice the titular character in the upcoming adult-oriented Harley Quinn. During the New York Comic-Con, Kaley announced the news of her new show.
"I've always loved animation. I did it years ago, and I haven't been in the animation world in a while," she told the audience. "[Harley] is so edgy. It's obviously a very adult comedy, and with such a world-renowned character, it's been a blast to record."
So, even after The Big Bang Theory wraps, The Wedding Ringer movie actress, Kaley Cuoco will have other work commitments, despite the OK!'s claims.
In addition to this, the fact-checking website Gossip Cop checked in with some reliable source and confirmed that OK!'s article is not true.