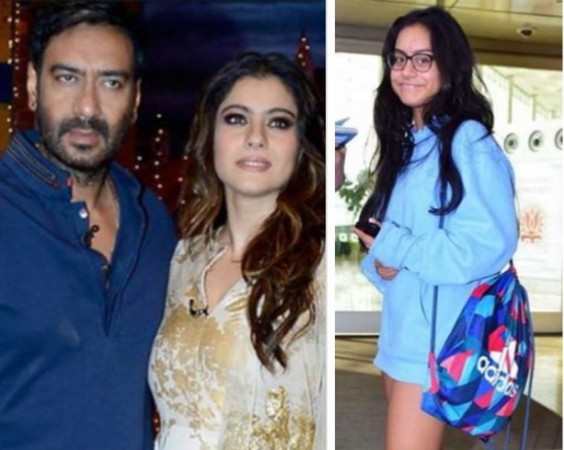 If you're in the film industry, everything about you is going to make news and grab headlines. From clothes, shoes, accessories, holidays, vacations to even relationships and family members; nothing escapes the eyes of the paparazzi. And something similar has happened with Ajay Devgn's daughter Nysa Devgn.
Kajol and Ajay Devgn's 15-year-old daughter Nysa was brutally trolled and body-shamed for her outfit at Mumbai airport. The young and beautiful daughter of the Devgn duo was wearing a light coloured hoodie dress which made her look absolutely stunning. However, the virtual army of trolls decided to bombard the picture with nasty comments about her choice of dress and style.
Fans went onto say disgraceful and mean comments saying she forgot to wear pants below the dress. Nysa had recently shared pictures of her family vacation with parents and brother in Thailand.
Kajol had shared on Karan Johar's coffee couch that their daughter is not inclined towards Bollywood as of now. However, whatever choices she would make, they both would support her in it.
Talking about Nysa, Kajol had revealed that Ajay Devgn is quite paranoid when it comes to his children and at times gets over possessive. She had revealed that when Nysa goes for a party and comes back late, Ajay sits by the door waiting for her to come back. And comes back inside only once she comes home.
Nysa is also a brilliant swimmer and loves cooking. Kajol feels that she might make a big name for herself in the gastronomic world. For Ajay Devgn, both his children are absolute stress-busters.
This is not the first time when Nysa had been subjected to such massive trolling. In the past too, Nysa has been at the un-needed receiving end of the unsavoury comments of the trolls.