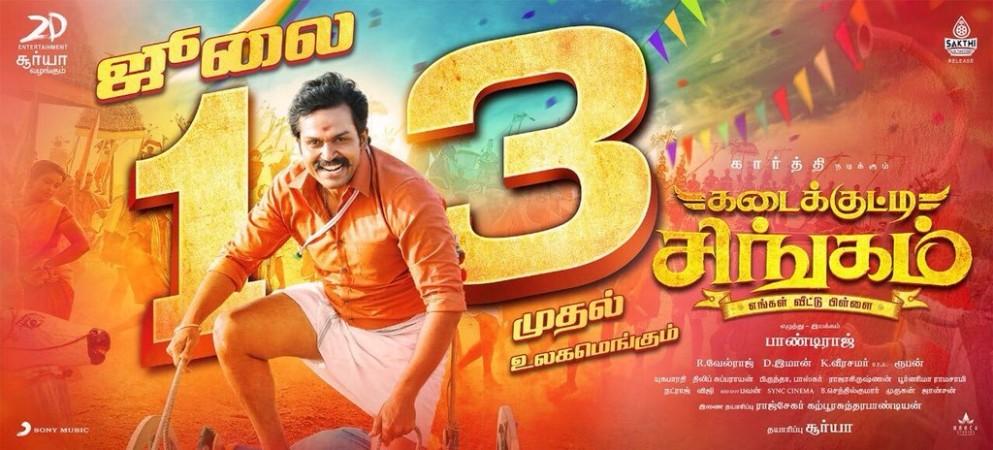 Karthi's Kadaikutty Singam has been hit by piracy. The notorious websites involved in the business have uploaded the movie illegal copies of the movie on its sites.
Kadaikutty Singam was released to a good hype on Friday, July 13. The makers of the movie had promoted the movie well. As a result, people had pinned high hopes on the flick.
The Pandiraj-directorial has opened to mixed reviews. The makers were expecting the movie to do well during the weekend at the box office. With the film being out on torrent sites, it has to be seen how it will do at the collection centres.
Piracy has been looming large over not only Kollywood but also other film industries across the world. Though many strict measures and policies have been implemented by governments, none of them has been successful in curbing the menace.
Almost all big movies these days make it to the internet within a day of their release. While some movies made their way to the internet (with good or poor print quality) within a day of release, there have been instances when some movies were leaked online even before they hit theatres.
However, Vishal has brought a new hope among filmmakers in Kollywood. His efforts have started yielding results even though movies continue to hit internet through different ways.
The anti-piracy unit has been working round the clock to bring down the links related to piracy from the internet. At least 20 domains of notorious TamilRockers have been suspended in the last several months.