Shefali Zariwala, who is best known for her super hit dance number 'Kaanta Laga' in 2002, is all set to make her acting debut. The gorgeous diva will soon be seen in an upcoming adult comedy web series titled 'Baby Come Naa'.
Directed by Farhad Samji, the adult comedy also features popular celebrities like Shreyas Talpade, Chunky Pandey, Kiku Sharda among others. The web series will be aired on AltBalaji. While the premiere date of the show has not been confirmed yet, Shefali gave out some interesting details about her acting debut and the comedy drama.
In an exclusive interview with International Business Times India, the 'thong girl' said that although 'Baby Come Naa' will have no nudity, one has to have a 'dirty mind' to catch the humour. She also opened up about the reasons for her hiatus, experience of working in an adult comedy, and if she is open to doing Bollywood item songs in future.
International Business Times: Tell us about your upcoming web series "Baby Come Naa". What is it about and what role are you playing in it?
Shefali: 'Baby Come Naa' is an out and out comedy. You have to have a dirty mind to pick up the humour. It is an adult comedy but there is no nudity, no sex, nothing of that sort. It is for the intelligent dirty minded people (laughs). It has been directed by the very talented Farhad Samji. The script is based on a play by Paritosh Painter. It has a stellar star cast. I mean when we talk about Shreyas Talpade, Chunky Pandey and Kiku Sharda – these guys are veterans when it comes to comedy. It is like a mad house in which Shreyas is the hero, I am the heroine. I am playing his girlfriend. It is really funny, and there is not a minute that you will not laugh, I can guarantee you that. It will be a six-episode series.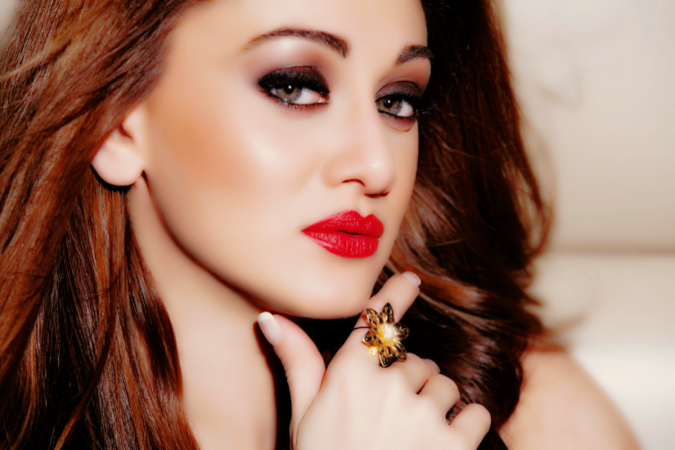 IBT: You instantly became a star after the success of Kaanta Laga song. Later you featured in a few other item songs and even had a small presence in Mujhse Shadi Karogi, but you vanished for a long time now. Any specific reason for it?
Shefali: When 'Kaanta Laga' was offered to me, I was still studying. I was in the middle of my engineering, and none in my family had ever ventured or thought of being part of films or TV. So when it happened, I did it for fun and for some pocket money (laughs). Then it actually became a huge hit, and then there was no looking back. But I had to finish my education as I had made that commitment to my father. So after finishing studies, I went about doing things that really excited me. So I didn't do too much, but whatever I have done, people still remember me for that. And I believe that is actually great, because rather than doing anything and everything that comes your way, it's better to do things that mean something to you.
IBT: You have always been into dancing. What made you suddenly shift to acting?
Shefali: I was very comfortable with dancing but what happens is as an artist, you stop growing. I have been learning all forms of dancing, did stage shows, etc. but you always want to grow. Again when it came to acting, I wasn't too sure about what I wanted to do. As 'Kaanta Laga' gave me a very strong image from day one, and so whatever I would chose for acting, I had to stay true to the image I already have in front of people. Many things came my way but nothing resonated with me. When the whole web thing opened up, it resonated with me. It has a lot of creative freedom that allows one to do unconventional and out-of-the-box kind of stuffs. And when 'Baby Come Naa' came my way, there was no way I could say 'no'. I couldn't stop laughing when I was reading the script. Plus comedy is a very different as well as difficult genre, and so I took it up as a challenge. Now I am more confident as an actor after doing this.
IBT: How was the experience of working with established actors like Shreyas Talpade and Chunky Pandey? Did you feel intimidated at any point?
Shefali: Absolutely. The moment I got to know the star cast, I was like 'OMG! How am I gonna do it?' These guys are seasoned actors. But the good thing was the director is such a cool dude. He made me so comfortable. Even Shreyas, Chunky, Kiku and all were so good to me. They understood the fact that it was my first time in acting, and they gave me some time to get into the game. But once I got there, there was absolutely no stress on sets. It was just like a big party from the beginning till the end. The overall experience was unbelievable.
IBT: If offered, will you be keen to do an item song for any Bollywood movie now?
Shefali: Items songs come to me all the time, but like I said, it has to resonate. I can't be good at something if I don't enjoy doing it. I did not take up any song, and I will not take up any song that I personally don't enjoy. So, if anything of that sort comes my way, I will say 'yes' immediately. I am open to both acting as well as item numbers as long as it really excites me.