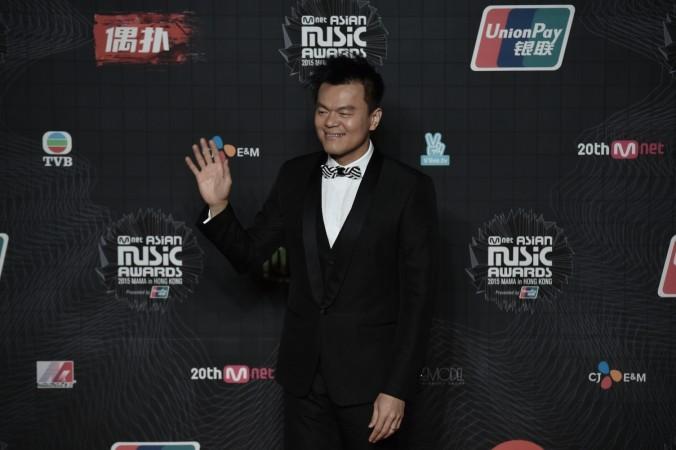 Singer Park Jin-Young, who is known by his stage name JY Park or JYP, took to Instagram and opened up about him being a part of Salvation Sect, a Korean religious cult. The singer lashed out at media outlet Dispatch that claimed that the singer is affiliated to a religious cult.
According to Dispatch, Park is associated with a Christian congregation - the Evangelical Baptist Church – and also Salvation Sect. The media outlet claimed that Park was seen delivering testimony and leading service at a Salvation Sect gathering, which was reportedly held in March.
The publication also said that celebrity actor Bae Yong-Joon had also attended the gathering, which took place in Yeoksam-Dong, Gangnam in South Korea.
However, Park has dismissed all the reports and said that neither he nor any of the members of the JYP Entertainment are associated with Salvation Sect, a religious cult associated with people charged in the Sewol Ferry tragedy.
He lashed out at the media outlet and said they should have verified the report or taken prior confirmation before publishing it. Park also shared his faith testimony on Twitter with #JYPfaith hashtag.
Here is what the singer wrote on Instagram:
"A Salvation Sect assembly?

A bible study gathering where I paid for and rented a space for to lead the meeting, was a Salvation Sect assembly?

Around 100 people gathered to listen to my lecture, and a select few who called themselves Salvation Sect members expressed their interest in wanting to listen to my lecture so they also sat in; is this a Salvation Sect assembly?

No one including me personally, nor any staff members of JYP Entertainment, have zero relation to Salvation Sect or any of its for-profit businesses, but you claim Salvation Sect?

How prepared are you to handle the damages that this will inflict on me and our company, that you can just publish a report about such a topic without any prior confirmation?

4 years ago, I started holding bible study with one friend, twice a week, and since then, friends of friends and more friends of friends joined in, so that now we are at a gathering of around 30. But you would call this a Salvation Sect assembly?

Now that it has come down to this, I will upload my full faith testimony so please read through it carefully. If in the contents of that testimony, you find material which causes problems legally or ethically, then your report may prove to be appropriate, but if that is not the case, then you will face legal responsibility for the entirety of the damages inflicted on me through this matter."