Justin Theroux is a successful writer-director in the American film industry. Even before he met Jennifer Aniston, he had few successful films in his list. However, a recent report allegedly claimed that the acclaimed Hollywood personality is reportedly begging his soon-to-be ex-wife Jennifer for forgiveness because he feels that no one is giving him any work since his split with Jennifer in February. The bogus claim was later debunked by the fact-checking website.
Justin Theroux and Jennifer Aniston were in a happy relationship and everything was going very smoothly between the two until the start of this year. In February, the married couple announced their decision to end their marriage. Ever since then, the duo is trying to focus on their individual lives. However, as per an alleged report, Justin has been getting the silent treatment from Jennifer's A-list friends following their split.
As per a report by Heat, an alleged insider went on to state that "Justin has started to become desperate for peace talks between him and Jen, as he fears the walls are closing in on him in Hollywood thanks to her giving him the cold shoulder."
The alleged insider went on to add that Justin's career in the entertainment industry is reportedly not where he wanted it to be and even suspects that he is being neglected due to his split with Jennifer Aniston.
"She isn't purposefully blackballing him, but the fact is, Jen has a lot of friends in this town and people talk. Justin can sense there are some doors being shut because it's all connected to Jen's clique," the alleged insider further added.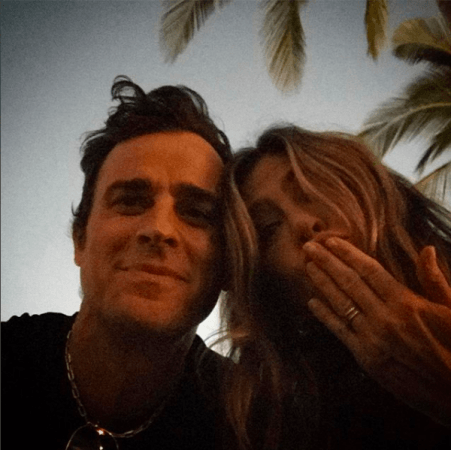 Despite the claims, Justin Theroux was recently seen in Netflix's psychological dark comedy-drama miniseries, Maniac. In the series, Justin played the role of Dr. James K. Mantleray. At the same time, Justin is soon going to be seen portraying Mel Wulf in Mimi Leder's American biographical drama movie, On the Basis of Sex. The upcoming movie will follow young lawyer Ruth Bader Ginsburg (Felicity Jones) as she teams with her husband to bring an astounding case before the United States Court of Appeals.
Apart from On the Basis of Sex, Justin Theroux will also be seen in Charlie Bean's Lady and the Tramp. The upcoming film is all set to stream on Disney streaming service.
Furthermore, Gossip Cop checked in with Justin Theroux's spokesperson, who revealed that the latest claim is completely made-up.