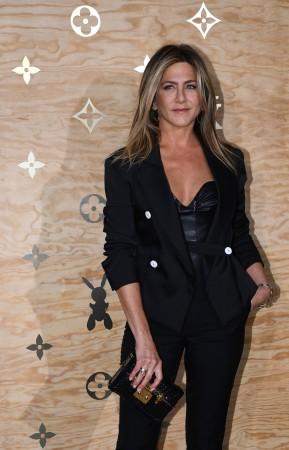 Jennifer Aniston made many to worry when in February, she and Justin Theroux announced their mutual decision to end their marriage. Since then, she is allegedly linked with her former husband Brad Pitt. On multiple occasions, her spokesperson has made it clear that there is nothing going on between Jennifer and Brad. That being said, following her split with writer-director Justin, Jennifer is reportedly doing just fine these days.
As per details were given by an alleged source to the Entertainment Tonight, the Friends TV series starlet has reportedly been prospering since she and Justin Theroux decided to end their short-lived marriage. As per the source, there is not a single ounce of regret in Jennifer Aniston's life.
"Jennifer has been doing incredibly well," the alleged source adds. "Her decision to move forward in life without Justin was one of the most difficult of her life but she now knows for sure, it was the right one. Since they split, her friends believe their plan to move forward in life without one another was the best decision for both of them. Neither of them is pining for each other but instead, finding themselves again."
The source further notes that after Jennifer's split with Justin, she is reportedly looking great and is currently in the best shape of her life as she is constantly focusing on her health.
"She has been on a new diet and has been eating mostly fruits and whole grains," the source further added. "She's addicted to her egg whites still for maximum protein."

On the work front, Jennifer Aniston's career is also growing. As earlier reported, she will soon be seen next to Adam Sandler in a Netflix's original movie. Along with that, she will co-star with Steve Carell and Reese Witherspoon in a TV show about morning television shows.
The source further claimed that the award-winning actress is surrounded by close friends and is reportedly not dating anyone.
"Jennifer and Justin made a deal to stay in touch as much as possible but that hasn't been easy. The communication between them has taken a back seat. They were truly best friends."
After ending her marriage with Brad Pitt, Jennifer Aniston stayed single for a long time and focused on her health and movies. She later met Justin Theroux — they both spent some quality years together before calling it quits in February 2018.