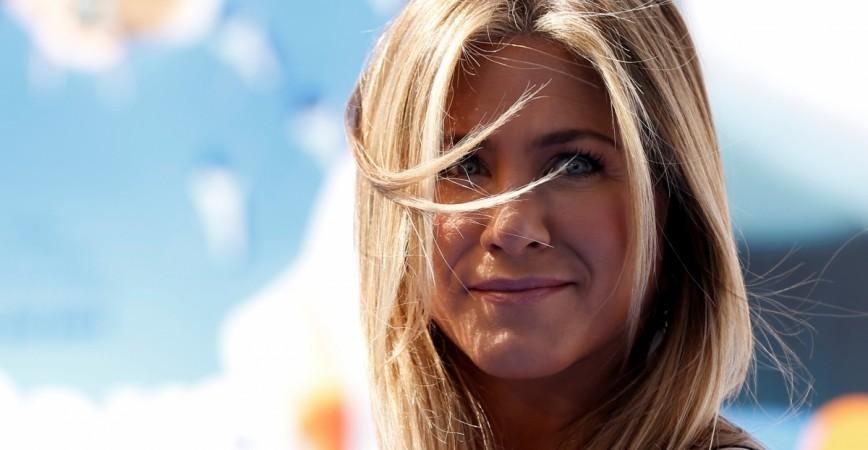 Jennifer Aniston is currently busy with her latest projects and finalizing her divorce with her writer-director husband Justin Theroux. She recently attended an award show in which she praised a special guy from her life, who apparently will never marry her.
Jennifer Aniston recently attended InStyle Awards at The Getty Center in Los Angeles. During the award show, the 49-year-old star had the honour of presenting a prestigious award to a very close friend.
During the award show, Jennifer Aniston had to present Hairstylist of the Year award to her dear friend Chris McMillan. The actress explained her feelings towards Chris in the most beautiful way.
"I am here to talk about my dear friend. My dearest friend. My brother from another mother. My husband that will never marry me because he is gay," Jennifer shared.
Jennifer continued, "You are one of the most passionate and kind human beings that I've had the good fortune of getting to know and call you my family. I feel blessed for that. We are going on almost 25 years together which is shocking to me...We have literally saved each other's lives and hearts many, many times and I mean that literally and figuratively."
In addition to this, Jennifer also talked about her wildly popular haircut from Friends TV show. Brad Pitt's former wife admitted that she had some trouble styling the famous 'The Rachel' look.
"I got that haircut and was like, 'Wow this is amazing,' and then I was totally left with this frizzy mop on my head, because I had no idea how to do what he did," Jennifer joked. "Nobody seems to know how to do what Chris does. And I figured out that's called creating job security."
Just like Jennifer Aniston, the famous hairstylist also had some wonderful things to say about the actress. Upon receiving the award, Chris McMillan thanked Jennifer for everything she has given to him during their friendship.
"She has taught me to not only have a friend but to be a friend. I am so lucky to have a muse like Jen," he shared. "Who could ask for a better partner in crime?"
Jennifer Aniston played Rachel Green in the award-winning show Friends for ten long years.