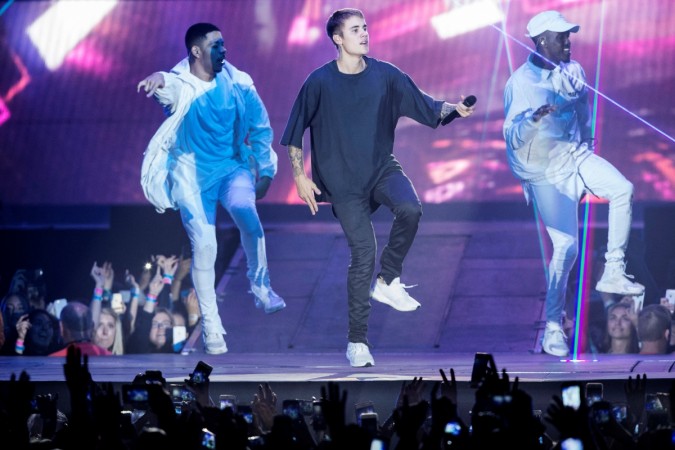 Justin Bieber seems to be on the verge of an emotional breakdown, and his behaviour on Sunday has once again sparked concerns for his health.
The singer caused quite an outrage when he stormed off stage in the middle of a concert during his Purpose World Tour. This happened after fans at the Manchester Arena booed him for talking too much in between songs. But the 22-year-old returned a while later, and explained the reason for his frustration saying that he wasn't getting the respect he deserved.
"The reason why I was getting upset earlier was because I travelled across the whole world to come here and I dedicate my life to performing and bring smiles to people's faces. I feel that people were just not giving me the same respect back and it hurts a little bit so that's why. But we're gonna end it on this last song... Baby," Bieber said.
This outburst comes just a day after Bieber caused controversy after he asked fans to be quiet when he sings ballads.
Back in June, it was reported that Bieber's close friends are worried that the singer was heading for an emotional breakdown after he engaged in a fist fight with a stranger.
"People around Justin are nervous about him and worry that he could have a breakdown. He feels like people forget that he is a human being and needs privacy. Him writing those social posts about the 'no photos etc...,' that is him just being overwhelmed," a source told ET at the time.
"It wasn't intended to make people think he is a snotty pop star, but it's definitely reflective of what he is going through right now. During his time off, he has been trying to be as normal as possible and trying to be super low-key about everything," the source added.