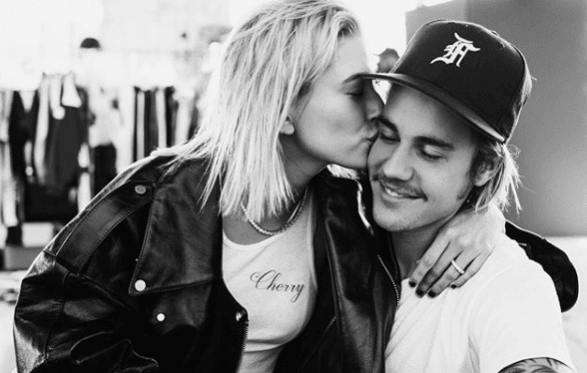 The details about Justin Bieber and Hailey Baldwin's marriage are still under the wrap. After the grand announcement of their engagement over a romantic Instagram post, fans are confused as there are multiple reports that suggest that Justin and Hailey have secretly married. On the other hand, there are multiple stories claiming otherwise.
Recently, the Canadian pop star visited the Stratford Perth Museum's exhibit about him. Justin Bieber was accompanied by his fiancé Hailey Baldwin, who signed the wall and wrote, "I love you forever." However, what interesting behind Justin's visit is the fact that apparently, he called Hailey his wife while he was there.
As per a report from Elle, in a comment section on the museum's post, the Stratford Perth Museum wrote, "Justin very graciously introduced Hailey as his wife. Perhaps just a term of endearment? We loved their visit."
However, Hailey Baldwin herself denied the marriage rumours in a tweet (since deleted).
A most recent report from TMZ stats that Justin Bieber and Hailey Baldwin got married and for some reasons, "chose to lie about it." The report further stated that when the couple visited the courthouse in September, they were accompanied by a preacher, Jeffrey Quinn, who is a member of the faculty at Nyack College near the said courthouse.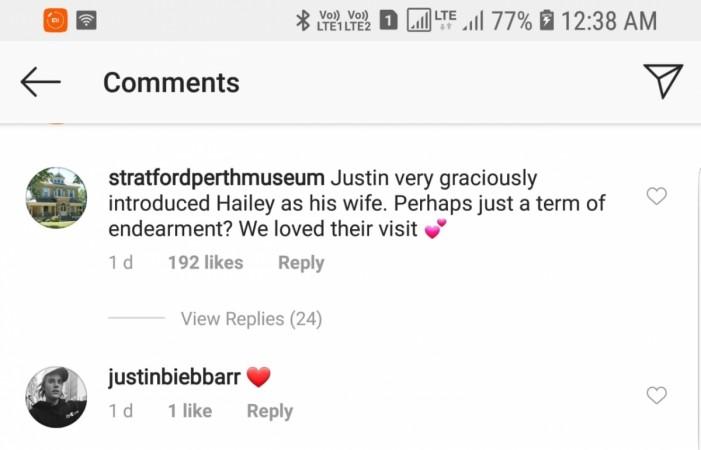 In addition to this, Justin and Hailey got married without a prenup and as of now, there is no update about the postnup (similar to prenup but signed by the married couple after their marriage).
As per the report, Justin Bieber and Hailey Baldwin still plan to have a formal ceremony but "it would be a ceremony in name only because they are already husband and wife."
Justin Bieber and Hailey Baldwin fans and well-wishers are advised to take the recent claims as mere speculations until a formal statement from their respective representative is released.