Justin Bieber and his fiancé Hailey Baldwin's personal life is making headlines ever since the duo was spotted at a court office. Several major media outlet pointed out that the couple secretly got married. The reports were soon refuted as the model herself tweeted about the rumours swirling about her marriage. A recent report, however, talks about her pregnancy and how the 'Baby' singer cannot wait to become a father. The outrageous claims were later debunked by Gossip Cop.
As per a report from In Touch, after Justin and Hailey's "secret" wedding, parenthood is next in their cards. The magazine even claimed that the famous model may already be pregnant with Justin Bieber's child. An unnamed insider revealed that the Canadian pop star is "amazing with kids and can't wait to be a dad."
"Justin believes she's the right woman to be his wife and mother of his children," added the alleged insider.
The magazine's supposed insider also pointed out about a visit to a "Beverly Hills medical office" which Hailey took in August. Gossip Cop debunked the In Touch's claims and even revealed that the reason behind the model's visit to the doctor's office was actually because of an eye appointment and nothing else.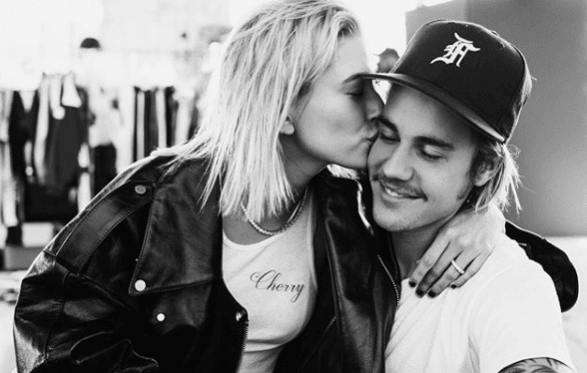 Apparently, this is not the first time when the reports of Baldwin's supposed pregnancy has made rounds over the internet. Back when she and Justin announced their engagement through a romantic Instagram post, many pointed out that the hasty decision behind the engagement is because the couple is expecting a child.
In his engagement post, Justin wrote, "I promise to lead our family with honor and integrity." Many on social media simply just assumed that the word "family" in Justin's post signifies one thing only — a baby is already on the way.
Multiple sources have confirmed that Justin Bieber and Hailey Baldwin are not expecting a child. Even the 'Sorry' singer snapped at a paparazzi who asked him the question about the pregnancy.
"What's your deal, bro? You just seem too like, you just seem too normal to be doing this job... I just don't understand why you gotta try to get a rise, you know what I'm saying?"