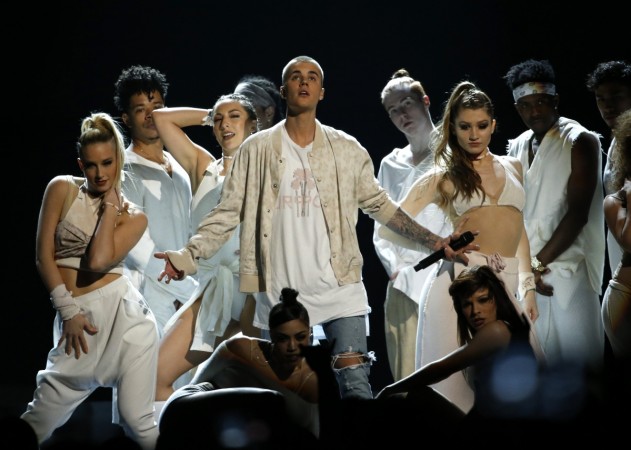 Justin Bieber's first concert in India will begin in about a few hours. The Canadian singer will perform live at Navi Mumbai's DY Patil Stadium in front of more than 45,000 people on Wednesday night.
Bieber is in India as a part of his Purpose Tour, which was started in Seattle on March 9, 2016. He arrived in Mumbai on Wednesday morning and headed straight to a seven-star hotel in Lower Parel.
Also Read: Justin Bieber arrives in India with Salman Khan's bodyguard Shera by his side
Check out the complete details of Justin Bieber's Purpose Tour below:
Date, time and social media details for live updates
The event will start only after 4 pm, but the gates will open for entry at 2 pm. For more information, keep an eye on the organisers @WhiteFoxIndia and @PurposeTour2016 Twitter handle.
Also, fans can check Twitter pages with #justinbieber and #justinbieber for photos and videos of the singer from the stadium.
Information on Justin Bieber's performance and when it will go live
Bieber's show is expected to start at around 8 pm. He will perform his hit tracks, including Baby, Boyfriend, What Do You Mean?, Get Used to It, Company and No Pressure.
He is also expected to perform with DJ Starek, DJ Zaeden and Norwegian DJ Alan Walker on Wednesday night. Bieber will perform for 90 minutes with around 25 dancers on stage.
DJ Starek Sardana's performance will be the first one of the concert and it will start at around 4 pm.
At 5 pm, Indian DJ Shahid Sharma, popularly known as Zaeden, will take the centre stage and perform.
Norwegian DJ Alan Walker's performance will be the third show of the evening. He is expected to start his performance at 6 pm.
At 8 pm, Bieber will take the stage.
Commuting to the venue
If you are worrying about getting stuck in Mumbai's traffic, then you should relax. There are choppers available that you can book. Fans can take the aerial route to travel to the concert and avoid road transportation. The Royal Western India Turf Club (RWITC) helipad will be the take-off point if you are planning to book a chopper.
However, travelling in a helicopter may cost you a bomb. The charges will be Rs 38,000 for non-members for half an hour, and Rs 16,000 for members, according to Mid-Day.
Photography banned
Photography at the concert is banned, so do not take your professional cameras. However, fans will be allowed to take their mobile phones along.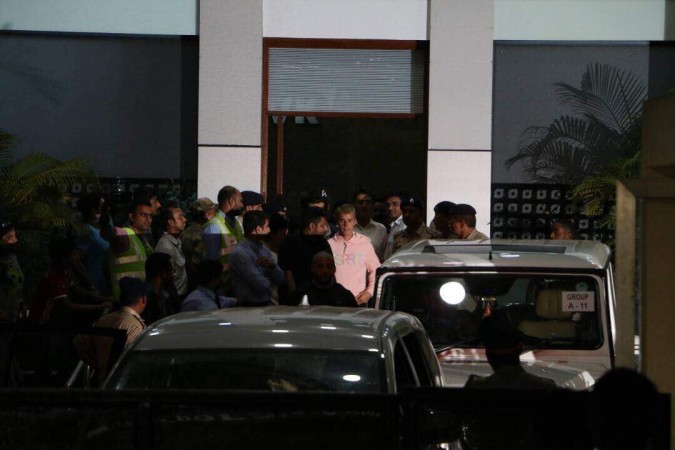 Access to concert
The access to the concert is via wristbands, so do not lose your wristbands, as it will not be replaced with a new one. Children below the age of 12 years will not be allowed to enter the stadium.
Carry a valid ID proof at the event and make sure the name on the ticket matches that on your official ID proof. Also, once you enter the venue, do not try to exit, as there is no re-entry.
ATMs
Carry enough money before entering the venue due to limited accessibility of the ATMs.
Refreshments
Outside food will not be allowed. But several food related stalls, including Taco Bell, Wraps N Rolls, Tibbs, Goli Vada Pav, Subway and Bombay Food Truck, have been set up for refreshments.