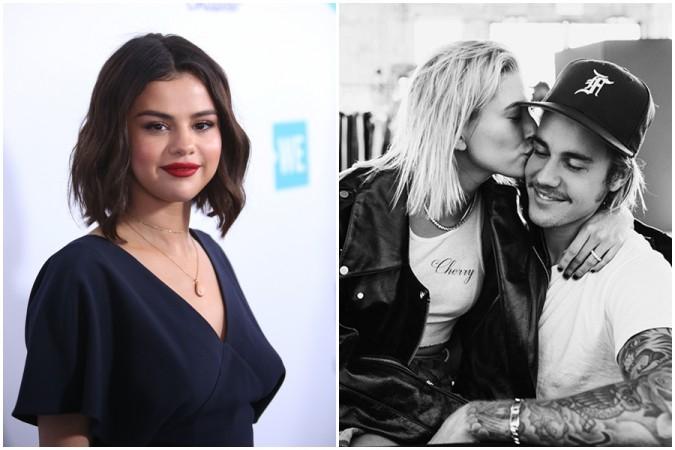 The truth behind Justin Bieber and Hailey Baldwin's marriage is still not clear. Some major news outlets are suggesting that the engaged couple secretly tied the knot in New York and some are saying otherwise. Even Baldwin confirmed on September 14 that she and Bieber are not yet married. However, a recent report suggests that Justin Bieber is reportedly in a very confused state and is even struggling on the work front.
Justin Bieber and Hailey Baldwin's personal life is making headlines these days after they announced in July that they got engaged during their trip to the Bahamas. Their PDA and the way they bought a $5 million property in Canada shows that the couple cannot wait to get married. However, Justin's friends are starting to think that the 24-year-old pop singer is having a difficult time figuring out who he is at this exact moment in his life.
Recently, a video surfaced in which Justin was seen acting oddly jittery. Some of Justin's friends think that the viral video could prove that the Canadian star is heading down a wrong path as he did in the past.
A source close to the 'Baby' singer told Page Six that "I think he has an ongoing identity crisis."
Justin Bieber's life is full of controversies. In the last couple of years, he has had several run-ins with the law including a time when he was accused of reckless driving in his neighbourhood in 2012, and when he was charged in Brazil with vandalism in 2013.
In 2014, he was arrested in Florida on suspicion of driving under the influence. In the same year, he was arrested and charged with assault and dangerous driving near his hometown of Stratford, Canada. The singer is also reportedly banned to perform in China because as the per Beijing Municipal Bureau of Culture, Justin "is a gifted singer, but he is also a controversial young foreign singer."
In addition to this, Justin Bieber's manager Scooter Braun recently admitted in an interview that there was a point in the pop star's life when he was "partying" way too much.
"I thought he was going to go to sleep one night and have so much crap in his system that he would not wake up the next morning," the manager said during a podcast. "There was a time where I would go to sleep almost every night, when he had the money to fly away from me, and I was worried every night that I was going to lose him."