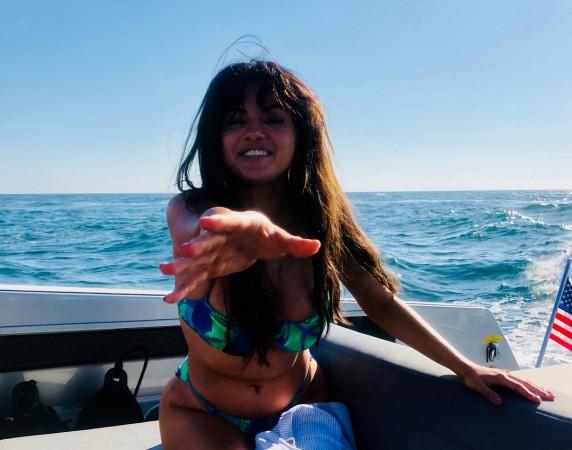 Justin Bieber recently bought a $5 million mansion in Canada. The pop singer is ready to settle down with his fiancé Hailey Baldwin after the duo will tie the knots in 2019. That being said, Bieber's ex-girlfriend Selena Gomez is reportedly not happy with the singer's decision of buying a huge mansion in the countryside.
Justin Bieber and Selena Gomez remained fan favorite and even after multiple breakups, fans hoped that the duo will settle down one day. But Justin broke all the hearts when he announced his engagement to the model and famous TV personality, Hailey Baldwin. Since then, Justin and Hailey have been photographed on multiple occasions. It was recently announced that Justin and Hailey are not in a hurry to get married as they will reportedly have a Christian marriage in 2019.
But Justin and Hailey are already planning to settle down. The couple bought a huge mansion in Canada and apparently, Selena Gomez is heartbroken over the news.
According to a report from Hollywood Life, there was a time when Selena reportedly hoped that it would be her who will settle down with Justin. After seeing her ex-boyfriend buying a property in his home country with his fiancé has reportedly broken her heart.
"Selena is heartbroken at the news that Justin bought a huge new love nest for him and Hailey. It was not long ago that Selena hoped it would be her settling down with Justin in the countryside somewhere, away from the noise of Hollywood."
As reported by Vogue Australia, Justin's property is located on Puslinch Lake in Ontario, Canada. The 101-acre estate lies across 9,000 square feet and the main house building has five bedrooms, an open kitchen, a wine cellar, cinema room, pool table room, and other amenities.
"That was her dream too, to raise a family in a big home by a lake with Justin and now that he is doing that with someone else it really stings. Justin's new house is another clear sign to Selena that Justin is committed to his future with Hailey," the alleged insider added.
As of now, Justin Bieber and Selena Gomez's representatives have not commented on the recent claims. Well-wishers are advised to take this as nothing but yet another rumor.