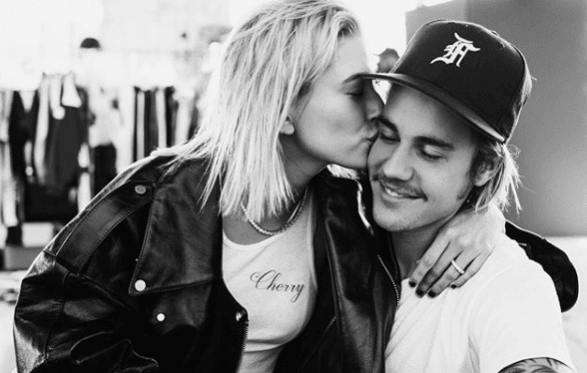 Recently engaged Justin Bieber and Hailey Baldwin have painted social media red with their love. The couple recently took to Instagram to share an intimate photo of themselves kissing in a pool full of water.
The passionate kiss gave fans a glimpse of how madly in love they are. However, the special moment was overshadowed by the person who took the picture. Several followers, including singer John Mayer, felt sorry for the third wheeling photographer who took the picture.
Interesting dynamic with the photographer in the hot tub. That's gotta feel super third wheel. I see a lot of myself in this hot tub photographer. Imagine being in a hot tub on business."
Many fans agreed with Mayer and shared their thought about the image. "I would hate to be this person there awkwardly being there snapping a pic," a comment read. "The guy who took pic is now more popular then [sic] these two," added another follower.
The couple got engaged a few days ago. TMZ reported about Justin proposing Hailey when they were holidaying together. Following the news, Justin took to Instagram to confirm that he is indeed engaged to Hailey.
He wrote an elaborate post conveying his love for Hailey and announcing his engagement. "Hailey I am soooo in love with everything about you! So committed to spending my life getting to know every single part of you loving you patiently and kindly. I promise to lead our family with honor and integrity letting Jesus through his Holy Spirit guide us in everything we do and every decision we make. My heart is completely and fully yours and I will always put you first!" he wrote.
Jack Solow, owner of NYC's Solow & Co, told People Magazine that Justin knew what he wanted. When Justin picked out the ring, he told the jeweller, "[Bieber] was looking inside the diamond with the [jeweler's] loupe, and said, 'I think I see Hailey's face.'"