Since the news broke on Sunday night that Justin Timberlake will perform at the Super Bowl LII's halftime show on February 4 in Minneapolis, a backlash has sparked on the social media using the #JusticeForJanet hashtag.
Also read: James Toback accused of sexually harassing 38 women: 'He'd love nothing more than to masturbate'
For those who cannot recount Janet Jackson's 2004 infamous wardrobe malfunction during the Super Bowl halftime show, here's a throwback to the incident.
Timberlake ripped off a piece of Jackson's top which revealed Jackson's pierced right nipple as about 90 million viewers watched live. It emerged as a scandal named Nipplegate. Subsequently, CBS was fined $550,000 by the Federal Communications Commission. Jackson also faced a lot of criticism. She later issued an apology in public.
A representative for Jackson previously claimed that the incident was a 'costume reveal' stunt and the malfunction "was not intentional." Both Jackson and Timberlake have apologised for what happened.
But it seems like fans still could not get over it as they are now demanding an apology from the Can't Stop the Feeling' crooner and the opportunity for Jackson to return to the Halftime stage.
The NFL has now taken steps to defuse the tensions surrounding Timberlake's booking. "There's no ban" on a possible Jackson appearance, an NFL spokesperson wrote in a statement to EW. "We are not going to comment on any speculation regarding potential guests. There may be no guests."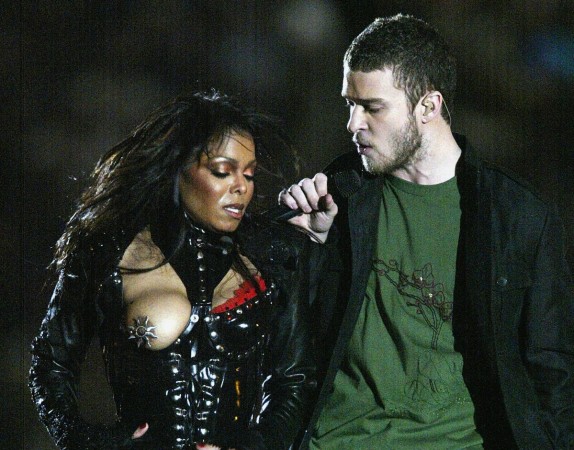 The statement continued: "Along with Pepsi, we're excited to have Justin Timberlake. Like the elite NFL players who can run, catch, and block, Justin can do it all — sing, dance, act, and entertain. He's the ultimate global superstar who we know will put on an entertaining and unifying show that will appeal to the massive worldwide audience."