The Oscar-winning writer-director James Toback is accused of sexually harassing many women. More than 30 women have broken their silence against the 72-year-old director in a recent report by Los Angeles Times.
While the filmmaker refuted all the allegations, many women shared the harrowing details of how they met the director on the streets of New York City which would often end up with meetings and Toback allegedly masturbating in front them until he ejaculated into his pants or on their bodies.
Also read: Quentin Tarantino 'knew enough' about Harvey Weinstein but stayed SILENT
Among all the accusers, 31 women spoke on record including Louise Post (guitarist and vocalist for Veruca Salt band), and Terri Conn (As the World Turns actor).
Toback has been accused of sexually assaulting 38 women in various places that include a hotel room, meetings (framed as audition/ interview), and public park.
According to Los Angeles Times, Toback used to ask humiliating personal questions to the accusers — "How often do you masturbate? How much pubic hair do you have? He'd tell them, they said, that he couldn't properly function unless he "jerked off" several times a day. And then he'd dry-hump them or masturbate in front of them, ejaculating into his pants or onto their bodies and then walk away."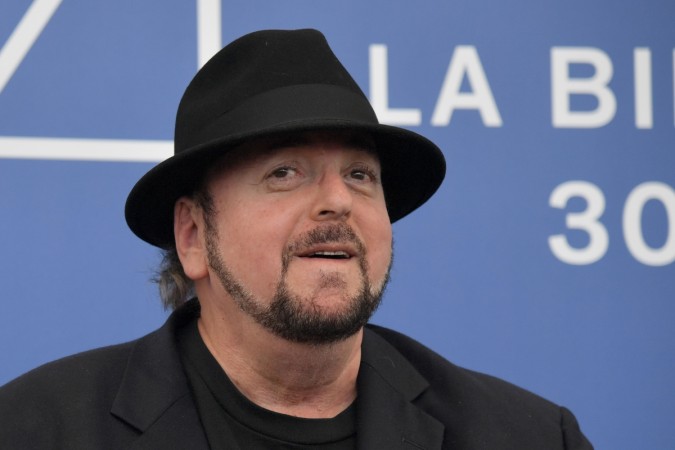 Actress Terri Conn, who is well known for her portrayal of Katie Snyder in As the World Turns, recounted how she was approached by Toback on the street as he asked her to act in an indie film. And, subsequently, Conn agreed for a meet-up in Central Park for the further process.
During the meeting, Toback told her the best way to get to know someone is by gazing into their eyes while experiencing orgasm. After saying this, Tobac knelt down and began humping her leg, Conn confessed.
"I was shocked and frozen and didn't know what to do," Conn said. "I thought if I resisted, it could get worse. He could overpower me." He quickly ejaculated into his khakis, got up and asked her to meet later to continue the process. But she never saw him again.
Actor Echo Danon recalled an almost similar kind of incident on the sets of Toback's film Black and White where he put his hands on her and said he would ejaculate if she looked into his eyes and pinched his nipples.
"Everyone wants to work, so they put up with it. That's why I put up with it. Because I was hoping to get another job," Danon told the Times.
Writer Sari Kamin also accused the Two Girls and a Guy director of sexual misconduct as he allegedly rubbed his crotch on her on the pretence of a meeting.
The 72-year-old denied the allegations to LA Times, saying he never met any of the women, or if he had it "was for five minutes and [I] have no recollection".
Toback, who directed Robert Downey Jr. in three movies, further explained that for the last 22 years, it had been "biologically impossible" for him to engage in the behaviour described by the women in this story, saying he had diabetes and a heart condition that required medication.
These allegations against Toback come days after Hollywood tycoon Harvey Weinstein was exposed in an investigative report ran by The New York Times this month.
Ever since The Los Angeles report about James Toback came out, Hollywood celebs have taken to social media to denounce the film director. The list includes Weinstein accuser Rose McGowan, Doctor Strange director Scott Derrickson, Guardians of the Galaxy director James Gunn, Bridesmaids director Paul Feig.
So much empathy and admiration for the women who told @latimes about James Toback's vile, deranged and disgusting abuse of their trust.

— Scott Derrickson (@scottderrickson) October 22, 2017
Tweet from January, 2012. Sometimes the problem isn't people not talking. It's people not listening (link gone, from my old page) https://t.co/MX8j7WQKvU

— James Gunn (@JamesGunn) October 22, 2017