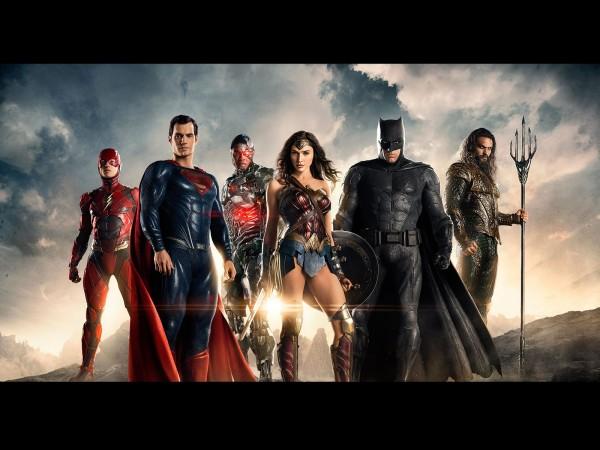 DC fans are having a very fun weekend as the new Justice League trailer has been released. While they were thrilled, fans were also disappointed by the absence of Superman in the promo.
A number of fan theories made way to the internet, but now it looks like Zack Snyder has hinted what actually will happen to Superman and how things will lead up to the Man of Steel 2.
In an interview to USA Today, director Snyder teased fans about Superman's return. Without the Man of Steel, the team wouldn't essentially be the same, he said. And trust Snyder when he says Justice League is going to be a fun ride. "It's hard to have a Justice League without Superman. That's how I feel about it," he expressed.
Also Read: Did the gorgeous Aqua Queen, Amber Heard, just out Aquaman's main villain?
Snyder confessed, "It was always a super-intriguing concept to me to have this opportunity to have him make that sacrifice, but also have him be this, in a weird sort of way, the why of Justice League: What do you do now with him? What does the team think? What does the world need?"
He adds, "All that comes into play. It's fun for us but it'll be interesting for audiences what we do with him."
But it appears that Snyder wanted to focus on the three unexplored characters – Aquaman, The Flash and Cyborg, given that Wonder Woman has her solo movie coming before the Justice League release, and Batman and Superman have been established in the past.
"The thing that's awesome about these icons is that a lot of them we haven't seen in the movies before on the big screen," Snyder says talking about Aquaman (Jason Momoa), cybernetic newcomer Cyborg (Ray Fisher) and the super-speedy Flash (Ezra Miller).
"It's kinda fun to really let (the actors) stretch their legs and inhabit those characters. It is a process to make a team out of this group of individuals, but for the greater good maybe, they can put their differences aside," he shares.
But the team is only formed for this movie right? Or are we headed for something similar like the Avengers movies? Batman hints that the reunion maybe temporary, in the trailer. But you never know.
Talking about the new trio, he adds, "They're each such awesome personalities in the movie. You have Jason stomping around as this inked hairy man, just this mythic figure. And you've got Ezra, who's full of life and hilarious and all over the place and amazing — a really fun and also poignant Flash. And Ray's story is in a lot of the ways the heart of the movie."
All this is not only exciting us for the Justice League movie releasing on November 17, 2017, but also creating a good hype for Aquaman, releasing on December 21, 2017.