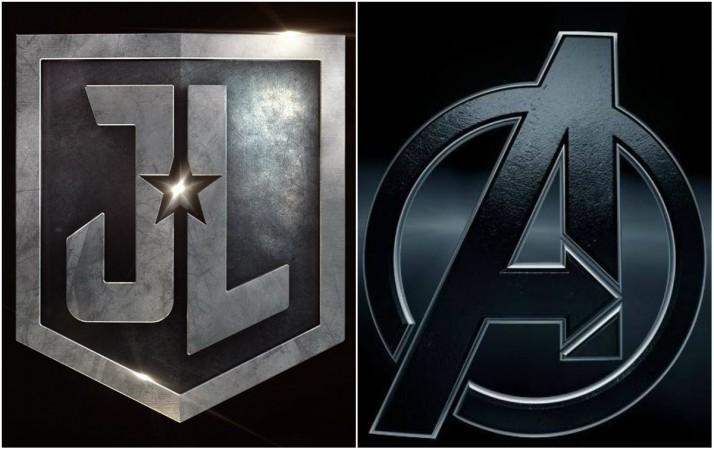 God bless the Internet!
The Justice League trailer just premiered online a few hours ago. DC fans all over the world have been going gaga over the first look at Aquaman in action, The Flash and Cyborg as they join Wonder Woman and Bruce Wayne aka Batman for an epic battle.
Also Read: From Justice League trailer to Baywatch promo, 10 new trailers released this week [VIDEOS]
While fans loved the trailer and haven't stopped talking about it ever since the teaser trailer was released, Marvel fans have been rather silent and are following the developments of the Avengers: Infinity War. But ever wondered how the superheroes of the popular Marvel franchise have reacted to the DC force joining the league?
Putting our curiosity to rest, a YouTuber uploaded a mash-up of the two comic worlds meeting in some far away parallel universe.
The YouTuber, who goes by the name of DrMachakil, uploaded a video titled: The Avengers react to Justice League Trailer, a few hours ago. In the reaction video, the masher has taken an important scene from Avengers: Age of Ultron and carefully placed the entire Justice League trailer in it.
In the video, Tony Stark aka Iron Man, Steve Rogers aka Captain America, Black Widow, Thor, Clint Barton, Hulk, Ultron and other cast of the Avengers 2 react to the Justice League trailer. And to tell you the truth, it is one of the most satisfying videos you will see.
And we are not the only ones who loved the video. Soon after the video was uploaded, the comments section was flooded with positive reactions:
SuperShanko
I don't care what side of the fence you're on, this was f**king beautiful.
Yiorgios Vazouras
I would love an Avengers vs Justice League movie and in the end they have to team up to fight Darkseid or something
Tristan Warmer
I Laugh My A** Off At Tony Reaction To Batmans "Am Rich" Line
A few DC and Marvel fans event got into a discussion to see who would win:
FadedMindz210
Lmao the Avengers will never ever defeat the Justice League!!! Never!!!
Mohit Sonani
THANOS will destroy the justice league
And some resorted to leave the argument in peace:
Michael
Let's be honest dc is a lot better at TV series than they are movies.
So what do you think? Who will win in a battle between Marvel's Avengers and DC's Justice League? Watch the hilarious mash-up and let us know in the comments below: