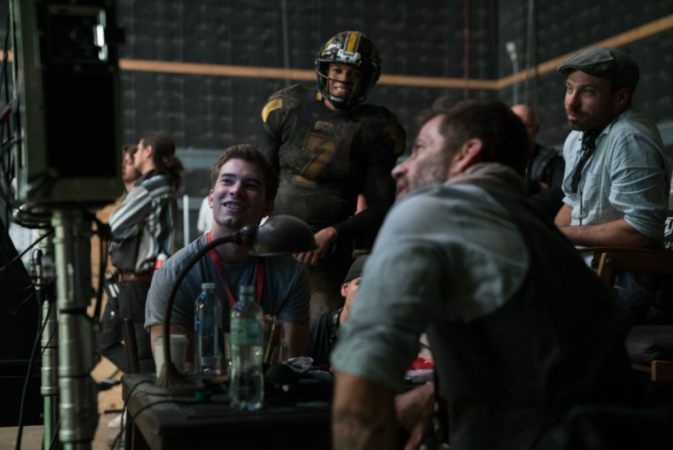 DC Extended Universe and Warner Bros are promoting Justice League in a unique style. Focusing on each superhero from the movie, the studios are releasing promos and TV spots that tease the plot and reveal a few spoilers.
This week, Justice League is celebrating Wonder Woman and Cyborg.
Releasing videos featuring the two actors, the studios seem to have given away a major spoiler from the movie.
Also Read: Will Justice League beat Thor: Ragnarok's opening weekend BO collections?
SPOILER ALERT:
Following the same format as the team did with Aquaman and The Flash, the video plays out with Ray Fisher introducing Cyborg to fans.
The short clip sees the actor explain the background — how Cyborg was born, the skills his character will feature in the movie and a few other details.
However, there is on moment in the clip that reveals there is more to Cyborg to joining the League than just saving the world.
At exactly 1:00 in the clip, the half-human-half-machine comes face to face with the villain Steppenwolf and his Parademon troopers.
If you look closely, Steppenwolf is holding up a human in a brown jacket. Fans believe that it could be Victor Stone's dad, Silas Stone.
In the second-long scene, events transpire so quickly that you see Cyborg throw an energy blast against Steppenwolf and his fleet, and end. Nothing more is revealed.
It is still doubtful if the scene leads to the Silas' death or if Steppenwolf is merely using him as a threat against Victor.
There are high possibilities that this is Silas because in one of the previous trailers the actor is seen looking at something when a Parademon appears behind him.
While theories form away with every teaser, photo and video dropped, JL director Zack Synder dropped a teaser as well.
Taking part in the Cyborg-Wonder Woman week, the Man of Steel director shared a behind-the-scenes photo online.
As shown in the video above, Fisher reveals that before he became a superhero, he was a star quarterback in Gotham city. Sharing a moment from Victor's past, Snyder shared a picture of Fisher in the football uniform.
The director also revealed that he had invited his son, who plays football in real life, to help him with the scene. Check out the photos below: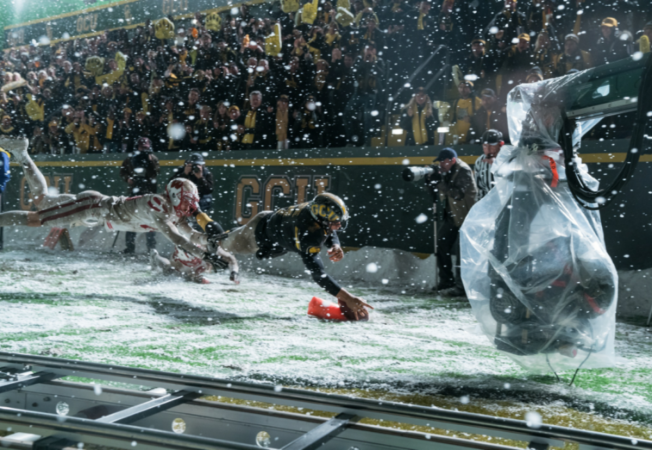 Justice League releases on November 17.