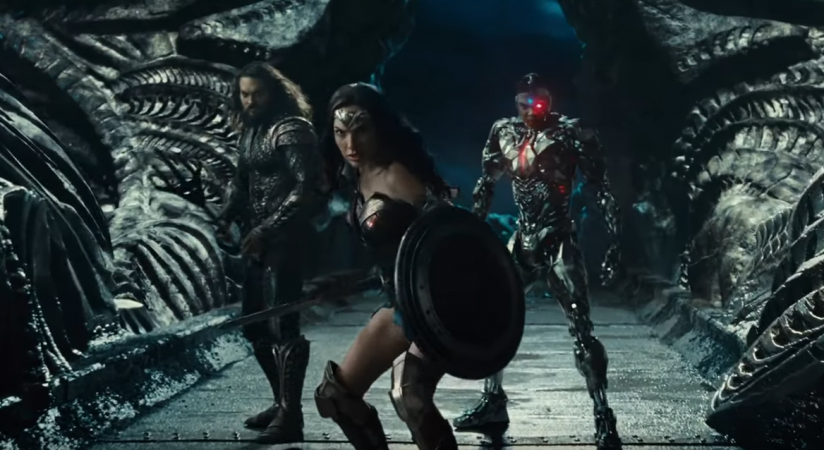 Wonder Woman has played a crucial role in shaping the future of DCEU. The remarkable reviews and box office success has made the movie one of the biggest achievements for Warner Bros and DC.
With Gal Gadot and a few other important cast members reprising their Wonder Woman roles in Justice League, it is now hinted that Wonder Woman actually has an important role in shaping the future of DCEU in terms of storytelling. It is speculated that Wonder Woman and Aquaman have a crucial relationship that intertwines the two characters.
Also Read: Wonder Woman box office collections: Can Gal Gadot starrer beat The Dark Knight's 3rd weekend collection to top the DC chart?
It was earlier confirmed that two important Wonder Woman cast members, apart from Gadot, will appear in Justice League. That confirmation hinted that Wonder Woman's history could feature the epic battle scene seen in the trailer and could link the old and new Gods as the movie builds.
It is now teased that Wonder Woman has an important link with the Aqua God. A new spoiler suggests that Justice League will reveal that Wonder Woman and Aquaman are actually cousins.
Uproxx identified an Easter egg from the introductory scene of Wonder Woman where Queen Hippolyta explains how Themyscira was created. As she shares the details, on the screen, viewers watch the Gods stand atop Mount Olympus. If you watch the scene closely, you'd find Poseidon holding the trident that now belongs to Aquaman.
Digital Spy reports that in the comics, "The Trident of Neptune is handed by Poseidon to the rightful ruler of Atlantis, so if he's passed it to Aquaman at some point, that suggests he could be the child of Queen Atlanna of Atlantis and Poseidon." If this is true, this would be one helluva family that Steppenwolf should think twice about before doing anything.
Justice League has been hosting a series of reshoots in the UK. It looks like Superman Henry Cavill has wrapped up his share of reshoots as the actor has returned to the sets of Mission: Impossible 6 in New Zealand. A few days ago, Jason Momoa and Ray Fisher were spotted in London and on the sets of the reshoots.
Also Read: Justice League reshoot photos: New images leak crucial spoilers; DC chief teases details
Justice League is in its post production stage and is slated for release on November 17.
Justice League trailer: